As competition to attract and retain staff grows and we see a shift in office design trends, securing a new office space involves a lot more consideration than just finding an agent and leasing a space that matches your size and budget.
To help ensure you find a space that meets your current and future needs here are seven things to look for when leasing an office.
1. Multiple and Flexible Workspaces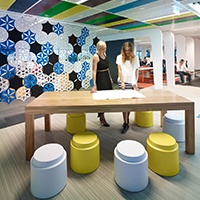 The best offices have multiple work areas to encourage collaboration as well as quiet spaces for concentrated work. Think open seating areas, enclosed offices and even phone booths. It's important to survey the different workstyles within your business and cater for all styles. E.g. some employees will need to sit at their desk the whole day, while others are in and out at external meetings etc.
Read more on Workstyles >
2. Functional Kitchen and Eating Areas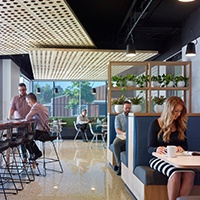 Gone are the days where a tiny kitchenette with a sink and a dirty old microwave are acceptable workplace kitchens. A state of the art kitchen and seating area is a great way to get staff away from their desk and there are many health benefits in doing so. The New York Times recently reported that, 'People who sit for more than eight or nine hours daily are at heightened risk for diabetes, depression and obesity compared with people who move more often.'1
3. Wired for Technology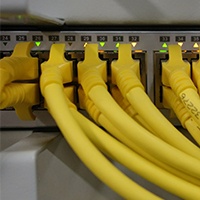 When searching for a new office space it's vital it meets your IT requirements with adequate connections and space to operate all your equipment. Staff will need Wi-Fi connectivity to use collaboration areas and meeting rooms will benefit from video/teleconferencing conferencing facilities.
4. Let there Be Light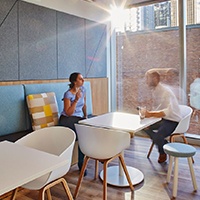 A lack of natural light can cause health problems for employees as well as effect productivity levels. Wherever possible ensure adequate natural light that all employees can benefit from. An office space that has enclosed meeting rooms or offices next to windows will block natural light for others. (Using glass for office/meeting room walls is a great way to ensure natural light filters through)
5. Energy Efficient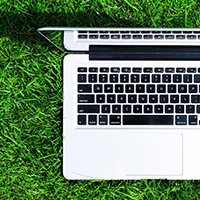 To help reduce energy costs look at how lighting is controlled – are motion sensors used? Artificial lighting should be LED lighting, not the old fluorescent tubes. It's also worthwhile checking the air-conditioning system and if there are multiple controls to help save energy and costs. It's also beneficial to check the energy rating of the building. In Australia, Green Star has several rating tools, one being 'Green Star Performance,' which looks at a building's performance based on the following criteria:
Management
Indoor environment quality (IEQ)
Energy
Transport
Water
Materials
Land use and ecology
Emissions
Innovation2
Another national rating system is NABERS, 'which measures the energy efficiency, water usage, waste management and indoor environment quality of a building or tenancy and its impact on the environment.'3
Read more on Reducing Office Energy Costs >
6. Building Amenities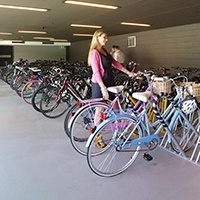 With an increased focus on employee health and well-being an important consideration is whether the building offers adequate amenities such as on-site gym, bike racks, showers and lockers. With workplace design trends heading towards a hotel/hospitality model, lobby design has become an important element in attracting tenants with many offering cafes/baristas and even concierge type services.
Read more on Hotel Inspired Office Design Trends >
7. Location, Location, Location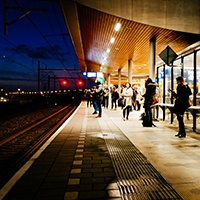 To ensure your company attracts and retains the best talent it's important your new office is located close to public transport and/or parking facilities. It's also important to be near shops, restaurants and other service providers such as doctors to promote employee work/life balance.
Beginning the search for a new office space can be a daunting and time-consuming task for anyone. Hopefully, our seven tips on what to look for when leasing an office gives you an insight into what your requirements might be and helps find an office that reflects your company's brand and values.
For a free consultation to discuss your office lease requirements please don't hesitate to contact Project Control Group.
We thought you might also like to read our free whitepaper on 'Downsizing Your Office Space.'
You May Also Like:
Acknowledgements
1. The New York Times 2016, 'Work. Walk 5 Minutes. Work.' Viewed January 2018.
2. Green Building Council of Australia 2018, 'The Operational Performance of Buildings.' Viewed January 2018.
3. National Australian Built Environment Rating System 2018, 'NABERS, Built on Performance.' Viewed January 2018.