Our tips on how to get the best result for your business
If you have an upcoming lease expiry or have recently made inquiries regarding commercial office space – you're likely to be inundated with varying agents, looking to help you with the leasing process. But with the influx of information from a range of agents, it's hard to know who to listen to or know the best direction for your business. So, we've outlined the key information and our tips to help you navigate this journey.
What are Commercial Leasing Agents and what do they do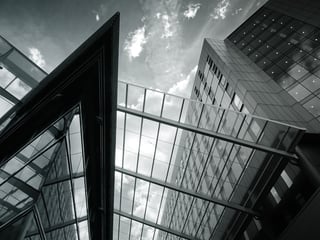 Commercial leasing agents, generally known as leasing agents, are real estate agents appointed by landlords to represent their buildings. This process includes marketing the building, contacting prospective tenants, running inspections, and contributing to the preparation of legal documentation to formalise any leasing agreement.
Commercial Leasing Agents generally fall into three categories;
Employed by an Agency or Property Firm
Whereby the agent works within a team who service the leasing requirements of landlords. Agents in this situation generally focus on a particular "patch". This patch can be defined by geographical location, asset class (e.g. Office, Industrial, Retail) and/or transactional value. These agents may work on behalf of many landlords, but generally have longstanding relationships with Institutional Landlords and Property Funds such as Dexus, Goodman, Charter Hall, Mirvac, etc.
Employed by a Landlord
Whereby the agent is employed directly by a Private Landlord, Property Fund, Institutional Landlord or similar and acts specifically on behalf of their employer.
Independent Broker
Whereby the agent/broker seeks out opportunities to act on behalf of landlords. These agents may have relationships with some landlords, but generally, have no longstanding relationships with established Institutional Landlords or Property Funds.
Regardless of which "category" an agent falls into, there is one thing that all agents have in common, and that is that they are all mandated and remunerated by landlords to maximize the rental return and complete transactions on behalf of landlords.
Why would a Commercial Leasing Agent contact you directly?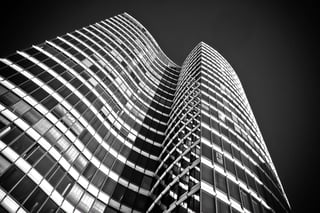 Contact from a Commercial Leasing Agent is generally driven by a tenants upcoming lease expiry and can be in the interest of one of the following:
The Commercial Leasing Agent is acting on behalf of the existing landlord, and is contacting the tenant to renew their existing lease, activate an option period, or offer a new lease deal (either within their existing building, or another building owned by the same landlord)

Selling the tenant, a new "product" (ie. A new building in the surrounding area, a building that has been refurbished recently, or a building that presents an operational upgrade for the tenant)

A Commercial Leasing Agent may contact you to find out information about your existing lease. Lease expiries, current rental, future space requirements and other information that may be useful to an agent for future transactions.
How can an agent help you?
Commercial Leasing Agents have significant expertise in the leasing process which includes but is not limited to:
Knowledge of the current market
Commercial Leasing Agents are generally well versed in current rentals, vacancy rates, and recent transactions – this information is valuable, where accurate, in benchmarking any new lease agreements you enter.
Knowledge of the assets they represent
Commercial Leasing will be familiar with the intricacies of the buildings they represent, as well as the competing stock in the market.
Understanding the Landlord
Familiarity with the landlord, understanding of what drives their decision making. Many institutional landlords and property funds have financial formulas that need satisfying to sign off on deals. Commercial Leasing Agents appointed to represent these landlords will have a general understanding of these metrics.
Transactional Experience
Commercial Leasing Agents have experience over a high quantity of varying transactions, allowing them familiarity with the obstacles either party may face in reaching an agreement, as well as an understanding of key commercial, and non-commercial terms of the lease agreement.
Things to be aware of when dealing with Commercial Leasing Agents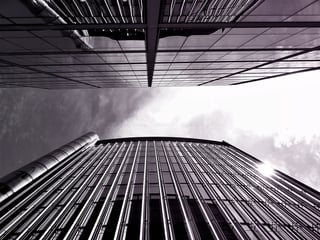 Whilst Commercial Leasing Agents generally add value and are a necessary part of any leasing process, there are a couple of things to be aware of:
Commercial Leasing Agents are paid by the landlord, to represent the landlords best interest. Is it likely they will prioritise a tenant's requirements over that of their "employer"?

Commercial Leasing Agents are paid upon completion of transaction – their focus is on completing the deal, and this may trump their interest in ensuring the deal appropriately meets the needs of both parties.

Commercial Leasing Agents are in competition with other agents and agencies. This may influence the information they choose to present to a tenant, or how it is presented.
Tips to Simplify the Commercial Leasing process for you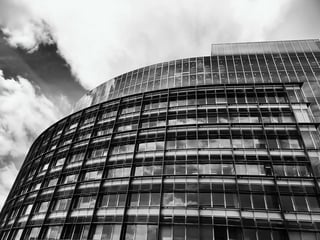 It is imperative to be aware of the motivation and influences behind a Commercial Leasing Agent's activity, to appropriately manage a leasing process.
The best way to ensure your interests are protected is to appoint an independent tenant representative or advisor.
Why would you not arm yourself with the same tools that a landlord does, by appointing someone to represent your best interests?
Appoint an independent Tenant Representative or Tenant Advisor who will:
Explore your true needs and requirements as a tenant

Implement a Corporate Real Estate strategy, with established acceptable outcomes

Act as a single point of contact throughout the process, to manage varying information from multiple agents

Represent your best interest throughout the information gathering, shortlisting and negotiation processes

Deliver a result that serves your best interests as a tenant
Commercial Leasing Agents are a necessary part of any transaction and can add significant value to your leasing process. It's important, however, to understand the motivation behind a Commercial Leasing Agent's activity – a Commercial Leasing Agent is appointed, and paid, by a landlord to represent the landlords best interest.
The only way to truly ensure your interests as a tenant are protected throughout the leasing process is to arm yourself with the same tools as the party on the other side of the transaction (Landlord represented by Agent), by appointing a Tenant Representative or Advisor.
If you would like any further information, please don't hesitate to contact PCG.


You May Also Like: