The Brief:
HeidelbergCement Global Directors David Hogan (Director - Global Market Intelligence & Sales Processes) and Tony Pearson (Director – Global Competence Centre Ready-mix) wanted to create a corporate workplace close to Brisbane Airport and the Hanson Northern Region office and Skygate Laboratory. The new workplace needed to provide a relaxed and welcoming environment which would allow a team of twenty Global Executives to use a suite of collaborative settings and engender a sense of connection. One of the dynamics of being a member of a globally mobile workforce, is that such staff members often feel disconnected when 'touching down' in an office rather than an airport lounge or offshore site.
PCG were engaged by our client to:
Envision and document HeidelbergCement's future accommodation requirements.
Develop and implement a workplace project strategy that would "attract and retain the highest calibre of professionals in their field" and "provide a framework for employees to experience a feeling of belonging and awareness that they are an important part of a larger group".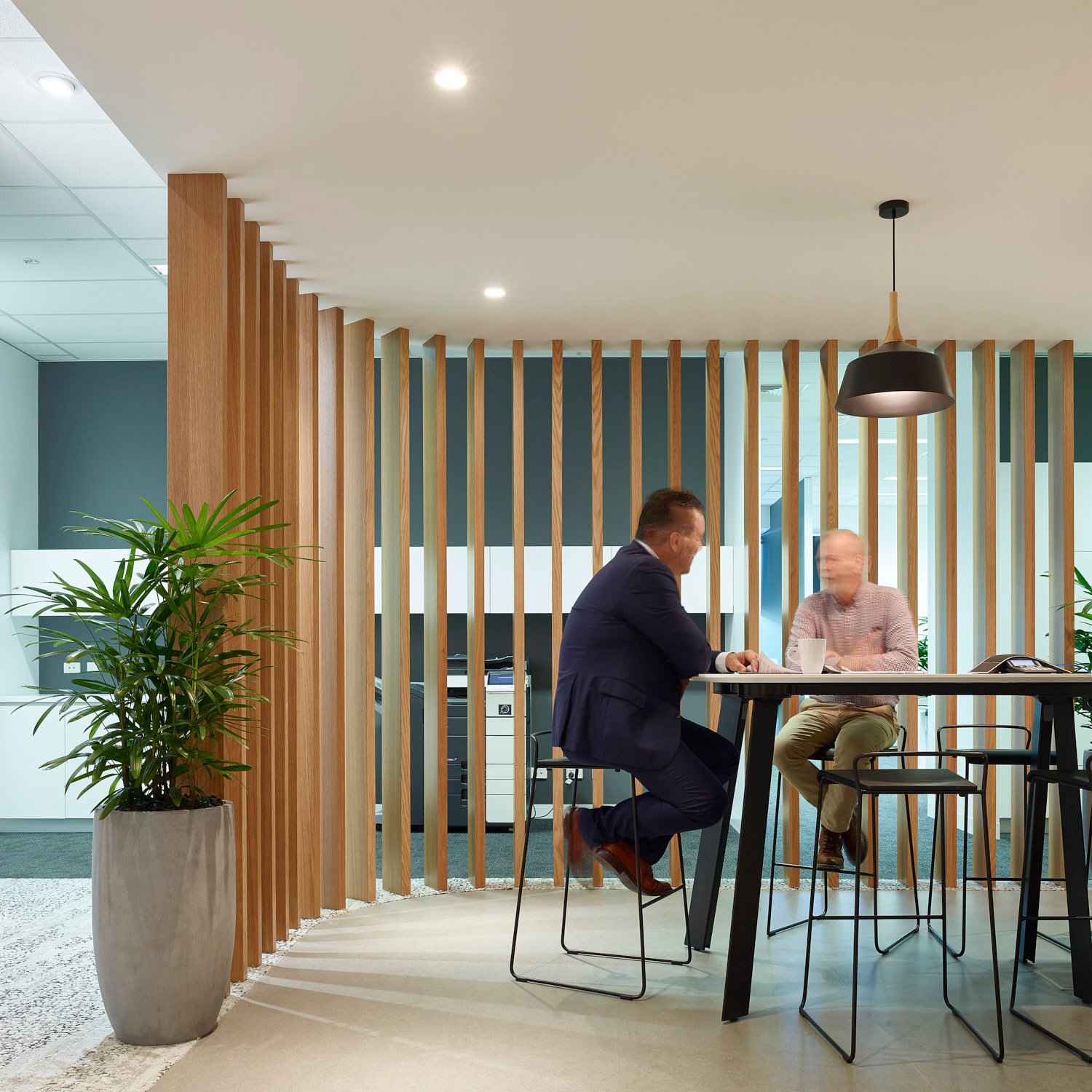 The Strategy/Solution:
Five key elements were identified for the new HeidelbergCement executive office:
Location
A healthy workplace environment
A balanced mix of flexible meeting spaces
Amenity
Technological capability
The PCG Corporate Real Estate (CRE) team successfully negotiated a ten-year lease at Skygate BAC for a 392m2 located within the 24:7 precinct at Village Central, meeting the requirement to be close to the airport inclusive of carparks for up to twenty staff.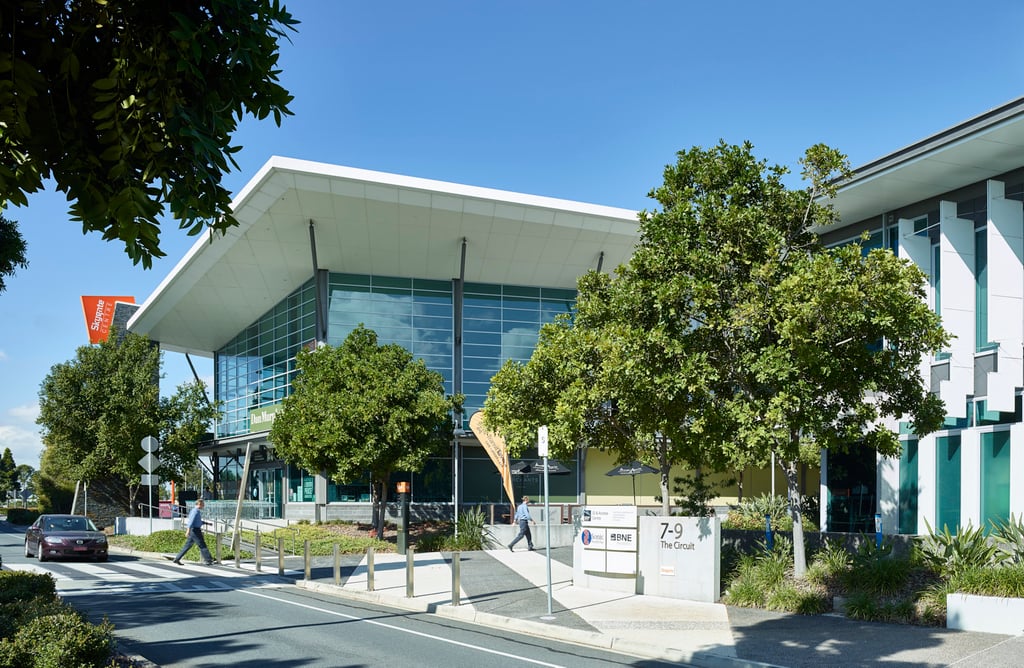 Design:
The heart of the Design Concept was a multi-purpose hub including kitchen and break-out area which was pivotal to the adjacent meeting rooms, offices and open plan work areas. The kitchen is equipped to provide facilities for preparation of healthy lunches and in-house catering for entertaining, and is designed to provide a zone which allows staff to break away and help build relationships with one another – a crucial key driver in staff retention.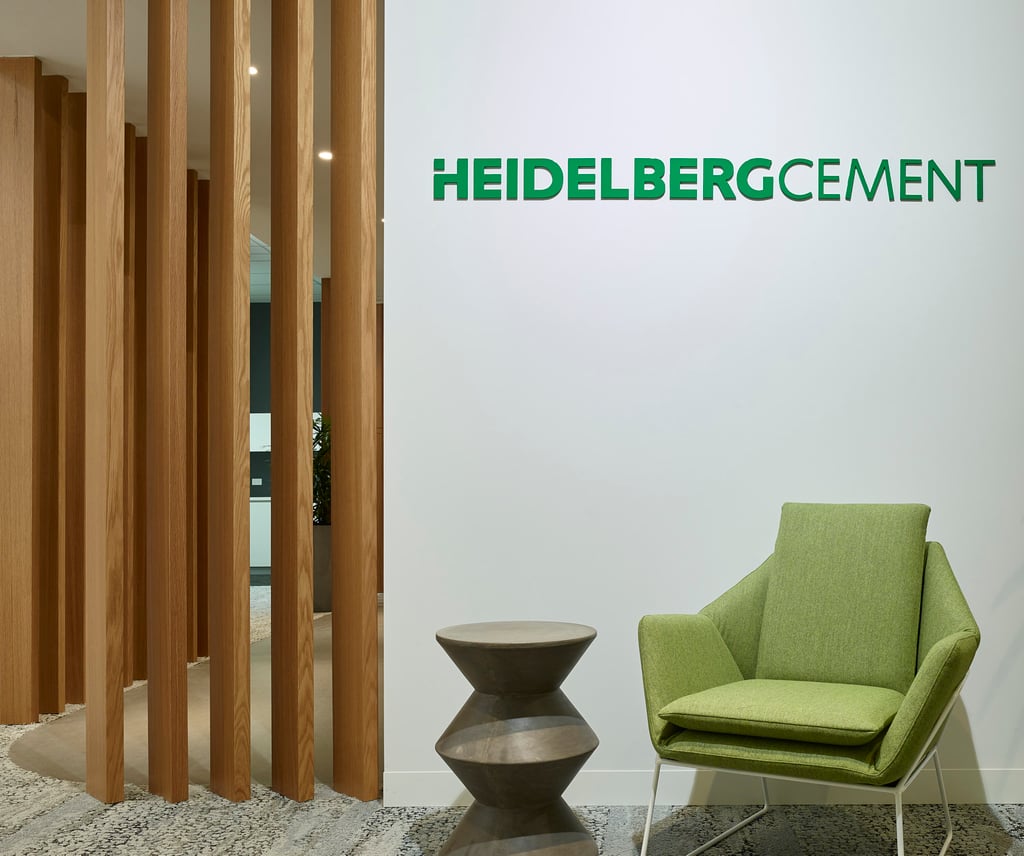 With a colour palette of mixed greens and cool cement greys set against crisp white backgrounds, American oak accents bring a feeling of warmth and strength to the interiors. The tenancy ceilings are 3.3m high which affords a very spacious interior and combined with the addition of insulation to all internal walls, sound attenuation has produced a quiet workspace enabling both team and focused work styles.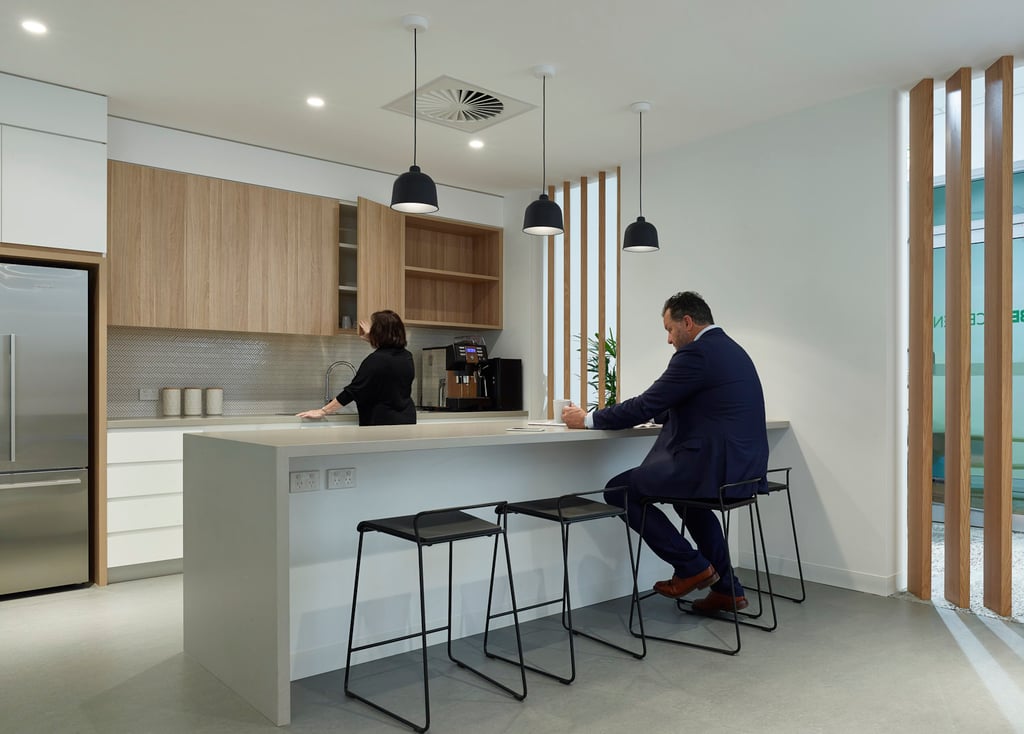 To provide additional amenity, and support the health and well-being of staff; an Ensuite bathroom and shower with change area was included, along with an on-site Wellness Room complete with sofa bed and recliner chair for rest and recovery from jet lag and is sized with sufficient space for relaxation exercises.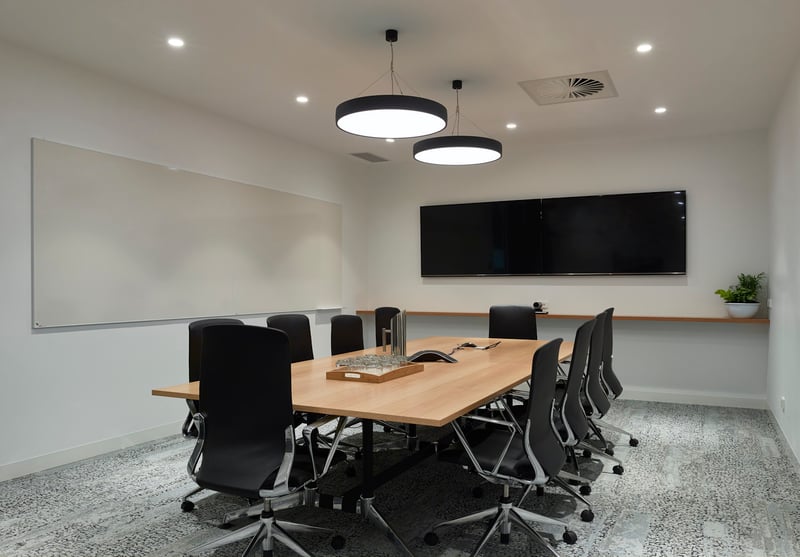 On site works commenced in June and were completed in mid-July. During the construction phase the directors could travel overseas and be assured that the project was being run smoothly and in accordance with predetermined time, cost and quality metrics
The first time the directors saw the finished product was the day of handover and when Jennifer Tucker, PCG Senior Project Manager asked if there was anything they would change or do differently, the answer was, "wow, it's even better than we expected, and we wouldn't change a thing."
It has been very gratifying to see the way our teams have immediately gravitated to the meeting zones and how everything looks so spacious. Somehow the design has packed a lot into a smallish tenancy and yet feels open and welcoming. The colour scheme, the inclusion of leafy plants, the solid oak timber textures all work perfectly to create an inviting place to work and do business."

David Hogan,
Director - Global Market Intelligence & Sales Processes