The cold, frozen, isolated region of Siberia is many miles from the hustle of Sydney, London & New York but in the workplace some of us feel like we're already there!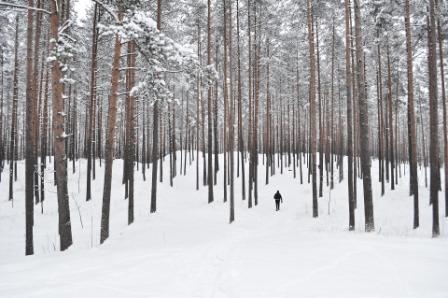 As Rachel Nickess from the Financial Review discovered, as little as 5 metres in distance from one desk to another, can allow for distance bias to begin creeping into the unconscious decisions people make in the office, (you can read the full article here). People consistently show a preference for those in close proximity to them. As we start to know more about our automatic human condition we can then start looking at the possible impacts on an organisation.
A leaning towards people in a shared space which has the potential to hamper business decisions
Reduced employee engagement with other team members can lead to silos and reduced collaboration.
Global businesses that are opening new offices or taking over existing businesses will struggle to carry the brand to the new team
As more and more staff negotiate telecommuting or flexible work arrangements, their efforts and ideas may be wasted due to unconscious prejudice.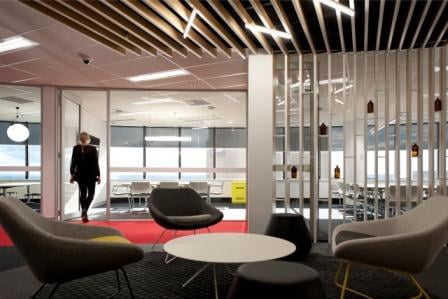 As PCG reported last year, a workplace truth is that beyond 50m from each other, co-workers may as well be working on the moon. The level of communication between employees who are separated by 50m or more, even if they are in the same physical building is nil. Professor Thomas Allen of MIT created the Allen Curve demonstrating this. The above concerns, whilst real are not unfixable.
Correcting the workplace alone is quite simply not enough, a deep and structured change management strategy must be deployed to challenge current behavioural patterns and facilitate the evolution of new ways of working, complemented by an office design that enables collaboration and communication is the answer. How do you do this? ….Through activity!
The philosophy and reality of Activity Based Working (ABW) isn't suitable for every organisation, but a hybrid version does suit many. The concept of ABW is that rather than having 'allocated' personal spaces or desks, staff elect to move throughout the office to work settings which best enable their differing tasks during the course of any day.
Need some quiet time…. then move to a designated quiet space.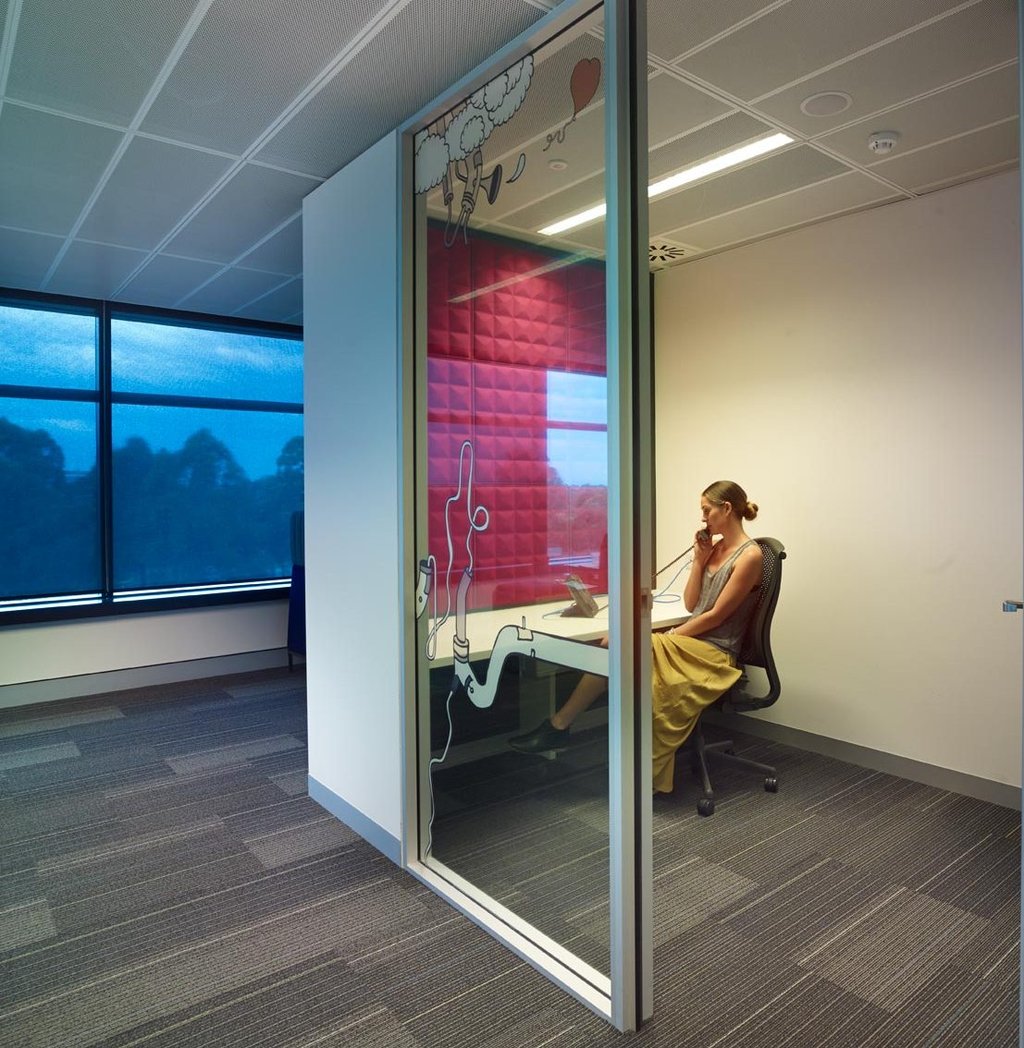 Having a meeting ……then collaborate at a huddle bench, set up in the middle of a work zone.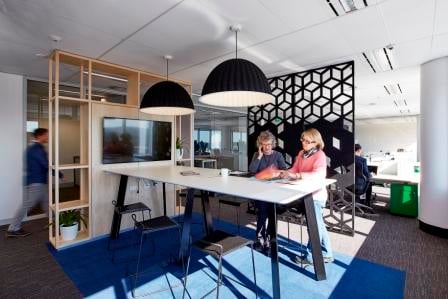 Having lunch……..then take a seat in the kitchen which is set up to enable social interaction.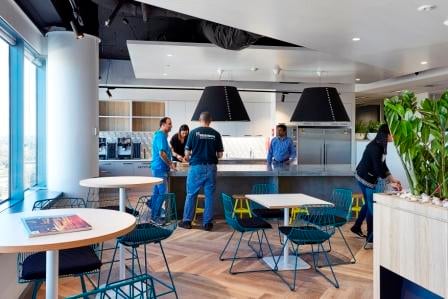 As people move throughout the office and begin to use the suite of work settings, the workplace will become more collaborative, social and interactive. Not only that, but employees often report levels of increased productivity, improved concentration and are empowered to choose the best workplace for themselves at any point in time.
Regarding the bottom line…decreased employee turnover and decreased space requirements see entries on the P&L impacted in ways they haven't been impacted before.
In terms of addressing how to manage the new trends of telecommuting and global offices, it's a whole new blog, but it also involves cultural change and office design. Best Buy Inc in the US for example has switched to a Result Only Workplace. Therefore, speaking, teasing or joking about a fellow employee not being in the office for any other reason other than a failure to perform, is no longer a part of their culture.
As Rachel mentioned, Atlassian have tackled their global office concerns with workplace innovation, placing television screens in more social areas, for their video meetings. The intention is that a less formal environment will allow social relationships to develop as well as business relationships, even from 12,000 miles.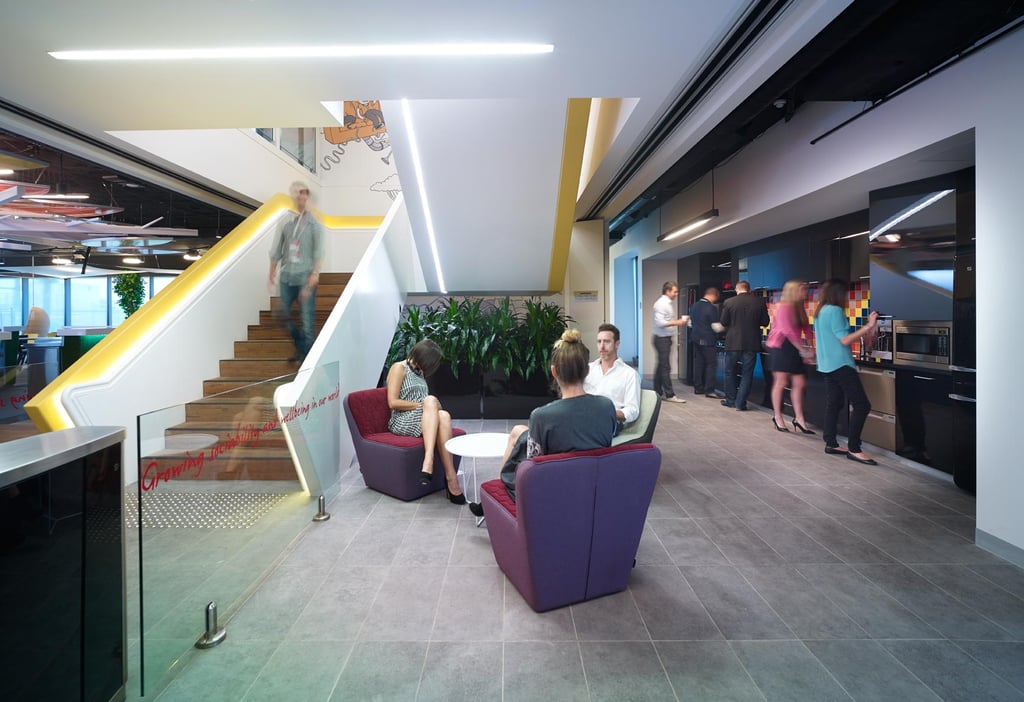 The development of a new office that discourages our selective discrimination and encourages collaboration and interaction is a win-win for staff and the business. There are many ways it can be done via cultural change and workplace design.
To find out more on the Activity Based Style of working and how it can enhance communication within your organisation we've prepared a whitepaper – Communication through Workspace. Download now and see how it can be incorporated into your office.