Regardless of innovative workplace design, way finding, internal stairs, VOIP and high speed cabling, if Bob,Carol, Ted and Alice are more than 50 meters away from each other, the chances of them regularly communicating is nil.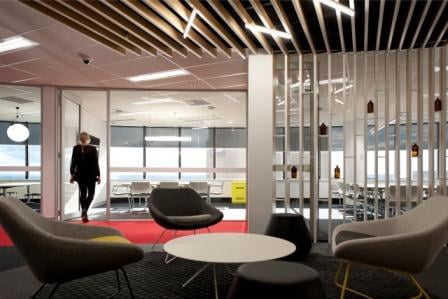 Whilst this has long been understood by interior architects it has now been proven by research. Professor Thomas Allen of MIT, created the Allen Curve illustrating that the frequency of interaction drops exponentially as distance between co-workers increases, to the extent that communication is virtually nil over 50 metres.
For those readers who have difficulty envisioning 50 metres, the diagonally opposite corners of a typical commercial office floor of area between 800m2 to 1,000 m2 would involve a travel distance greater than 50 metres. So what is there to do, given the current imperative to improve collaboration and the pressure upon real estate and workplace to 'work harder' and deliver a dividend in the form of increased employee productivity levels?
Well to be frank, now is the time to consider 'new ways of working' which infers throwing out all your old paradigms including corner offices, space planning which reflects the org chart and allocated real estate. I'm not necessarily referring to activity based working (ABW), but I am referring to a solution which sits somewhere between a static workplace solution and that of an ABW, which we refer to as a hybrid solution.
The process of change involves letting go and re-imagining how work could be done….which is going to involve a lot of trust between employer and employee. It will also involve new thinking about the term "office design".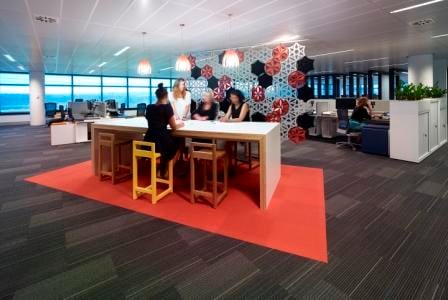 To start the conversation off have a look at this video which illustrates current thinking and the scale of change being embraced by some organisations.