A new office fit out or redesign is not a quick and easy process and it's likely to be the largest financial investment your business undertakes. But even with this knowledge, many businesses opt for a staff member to oversee the project instead of employing an experienced project manager. From our experience, regardless of your business size or industry, a project manager can help you achieve your new workplace project on time and budget and to the quality, you aspire to.
What does a Project Manager Do?
Project managers oversee your entire project from beginning to end ensuring all objectives are met. A project manager will coordinate all suppliers, resources, timeframes and keep your budget on track, as well as ensure all parties involved know exactly what is required for each phase of your project. More often than not, a project will hit a roadblock or unforeseen problem which a project manager will then manage and resolve on your behalf.
Four Reasons Why You Should Use a Project Manager
Expertise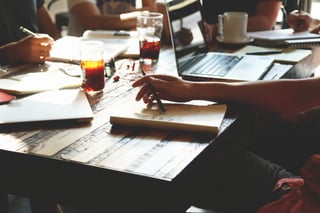 By using an experienced project manager, you ensure your project has a clear direction from the beginning. Early involvement of a project manager is especially important as it allows the brief to naturally develop under the management of one team. This ensures your end goals are fully understood, allowing the project team to deliver a fit out that meets your expectations and aspirations.
Risk Management
An experienced project manager carries out a high level of due diligence on every aspect of the project – this is especially important with time, cost and quality. Through this process, and in conjunction with their industry experience, project risk is managed and can be greatly reduced. An experienced project manager will develop contingency plans for any problems that arise to ensure your project objectives are still met.
Time Management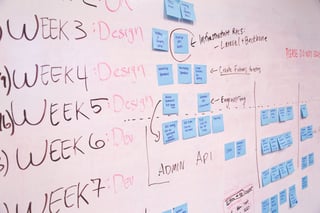 Without a clear plan and schedule, a project can easily be delayed meaning additional costs and disruptions. A project manager is essentially organising chaos and ensures the right resources, contractors and suppliers are at the right place at the right time.
If your business relocates to a temporary office while your new office fit out takes place you will undoubtedly have a set date to vacate the temporary space. If you don't adhere to this date you may be subject to additional rental and removalist costs, not to mention the disruption to staff.
Cost Savings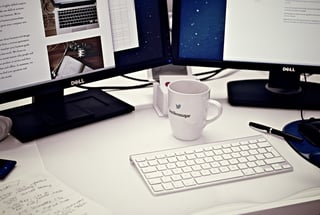 Quite often small to medium size businesses feel the expense of a project manager isn't necessary but if you choose to manage the project yourself it will take you away from your day to day responsibilities and can easily result in lost revenue. Plus, as mentioned above if problems arise these can easily escalate and result in additional costs and lengthy delays which all affect your bottom line.
A project manager is a single point of contact for your project, compiling cost forecasting, budgeting, and detailed progress reports. Appointing a project manager significantly reduces the amount of time you're required to invest, and any problems will be dealt with quickly and efficiently saving you both time and money.
Appointing a project manager means you will receive a wealth of experience and advice allowing key project decisions to be made quickly and with confidence. Why put yourself through the stress of juggling multiple stakeholders, resources, schedules and budget tracking when someone else can do that all for you?
If you're planning a workplace project and would like advice on commercial leases, office relocations and fit outs please don't hesitate to contact PCG.
For more information on workplace projects download our free whitepaper, 'Get the Right Help to Master Workplace Projects'

You May Also Like: