It's that time where the majority of senior staff are thinking about employee gifts. Hampers, chocolates, non-sexist, non-denominatal, non-offensive.
However, what if you're looking at this all wrong? What if the best present to your staff was a special something for the office? Even better, if it improves staff morale, collaboration and wellbeing. Here are our top #12 of workplace products that can do all of that and more....
On the 1st Day of Christmas...Get Weightless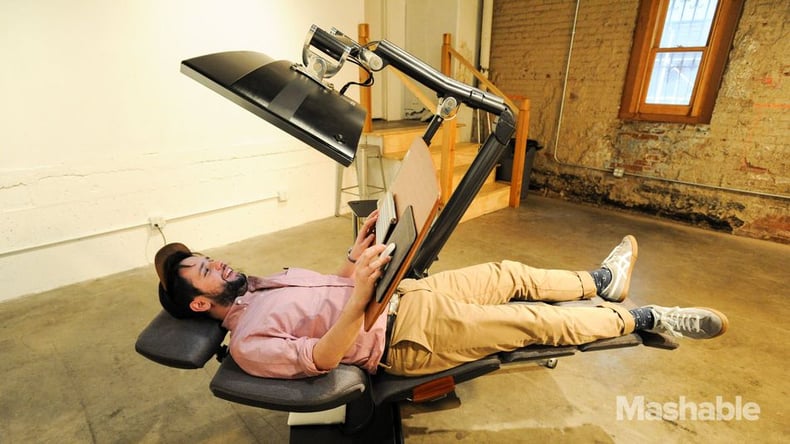 It looks like a dentist chair, yet the new Altwork workstation is considered to be the ultimate in workplace health and wellbeing. It's a workstation that moves with your body, including a zero gravity function. Sit, stand or lie. The benefits of anti-gravity are said to be improved productivity and comfort. Test it out yourself for a cool $5900USD per station. (Image by Lili Sams, Mashable)


On the 2nd Day of Christmas...Get Pepper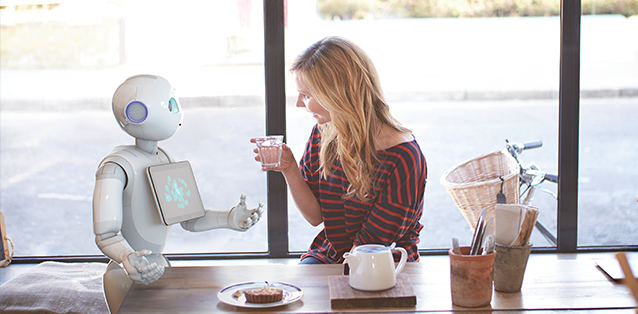 She's smart, she's sassy, she's sympathetic. Pepper the robot can be the newest member of your team. At approximately $1800 upfront cost + monthly ongoing costs of $225, Pepper can be fully personalised, memorise personality traits and preferences over time, and is designed to recognise emotions. She may not be your receptionist just yet...but she could be perfect for meet and greets, explaining information and basic tasks... like making coffee! Guaranteed, all your staff will be happy if she can make a good coffee.
On the 3rd Day of Christmas...Get Coffee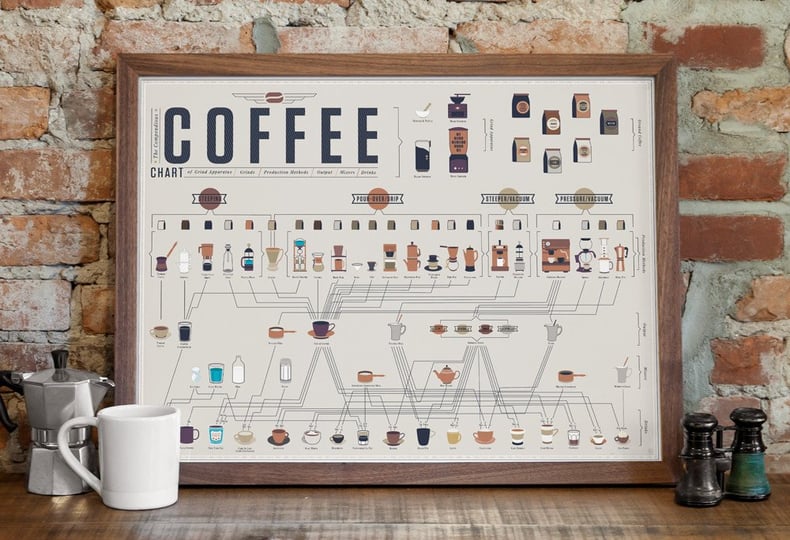 Speaking of coffee, very few staff members can make it past 10am, without their daily caffeine fix. With the cost of going to a cafe rapidly increasing, more and more workplaces are forgoing the pool table, and instead considering installing an inhouse coffee machine to keep energy levels up, and staff satisfaction high. The ultimate in coffee machines, the recently released "Sage" by Heston Blumental is from $900AUD. However, if that stretches the budget, perhaps a cheaper way to support their coffee habit is with the "Compendious Coffee Chart, available through Pop Chart Lab for $29.
On the 4th Day of Christmas...Get Homely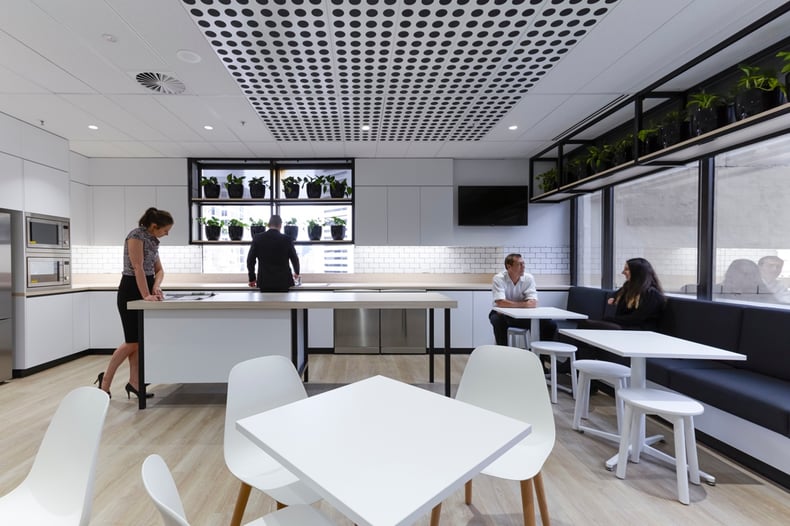 There is a definitive trend to bringing the warmth and comfort of the home into the workplace. The kitchen is one of these key areas that can make or break the office vibe. Is your kitchen inviting? Does it encourage people to spend time in the office and socialise? Does the layout support spontaneous communication and collaboration? It might be time to take a good hard look at your kitchen and see if it's representative of your brand, or hindering it. This kitchen, an interpretation of the modern day truck stop, was the result of an extensive needs analysis and design process with NTI, to ensure they achieved their dream breakout area.
On the 5th Day of Christmas... Get Green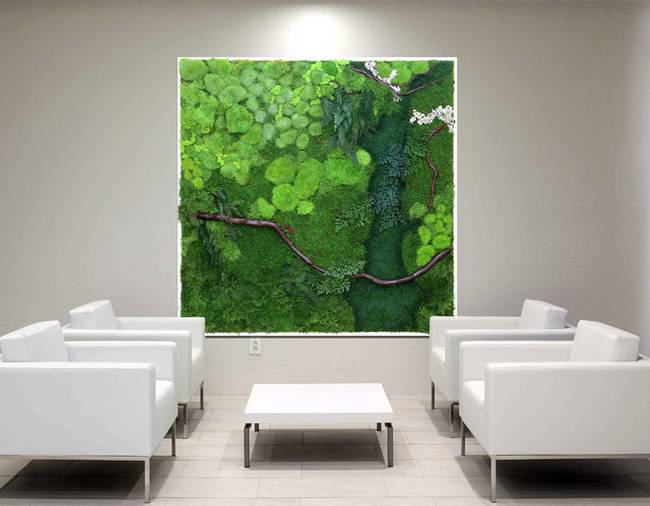 We all know how important the actual physical, workplace environment is to inspire and support productivity. Air quality is top on the list of important factors to consider, and indoor plants are a contributing factor. Do you want to increase the greenery in your office, but are tired of the usual pot plants? The next big trend is wall art. This amazing ecosystem, by Artisan Moss is one big living artwork. We know this trend is on point, as it was featured in Gwyneth Paltrow's Goop "Awesome, but Ridiculous Gift Guide" ... But we don't think it's ridiculous. We'd love one!
On the 6th Day of Christmas...Get Collaboration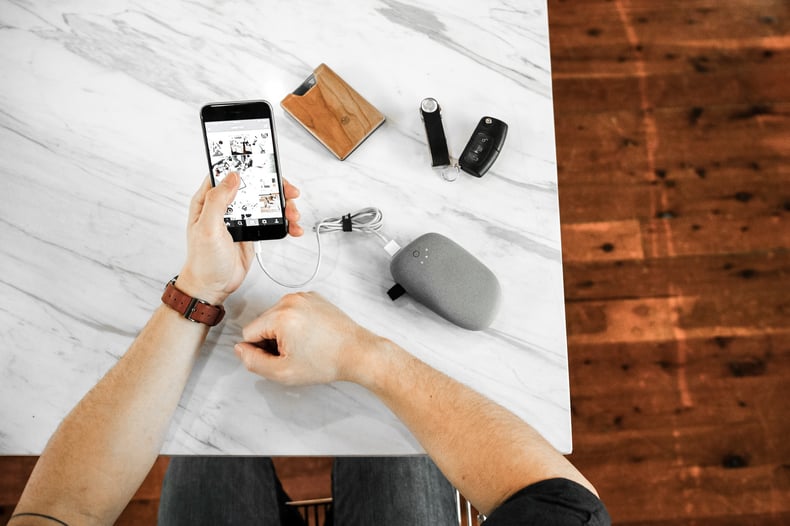 As many workplaces move towards an Activity Based Working model, fluidity and flexibility within the office, becomes more important. Technology is crucial in supporting the team, and there is nothing more frustrating that a dying battery bringing an end to a productive meeting, or phone call. Your staff can be supported easily with a portable charger from Sparkstone. With the power they need at their fingertips, they can easily move throughout the office, working where they choose. From only $49.00 it's an easy, and relatively cheap way to drive the culture towards agility.
On the 7th Day of Christmas...Get Creativity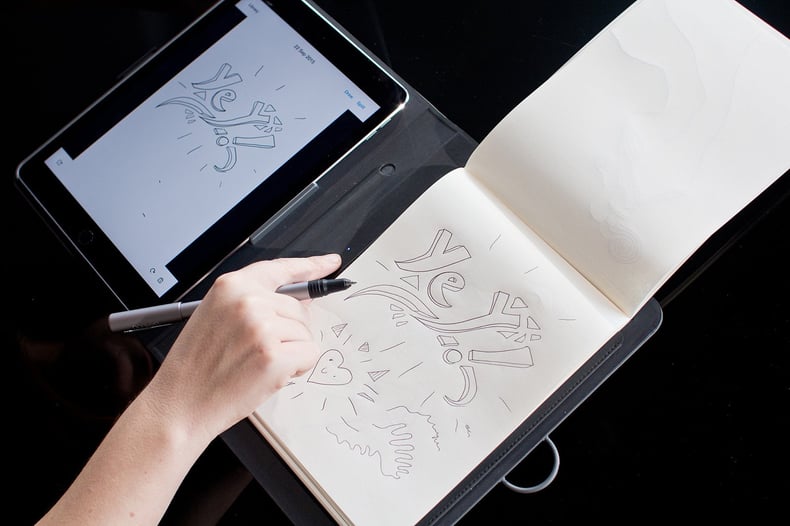 Perfect for creative organisations, collaborators, strategists and teams that spend time away from their desk, the Bamboo digital sketch pen pad by Wacom could be just what you need to spark new ideas. Using the stylus pen, you can take notes, jot down lists to do, or sketch up plans or designs, before instantly converting them to digital files. No longer are you limited to meetings in the board room, or one person managing the tech side of things. Files can be shared freely between users and incorporated within the sketchpad. Just another small way your organisation can support Activity Based Working methodology.
On the 8th Day of Christmas...Get Branding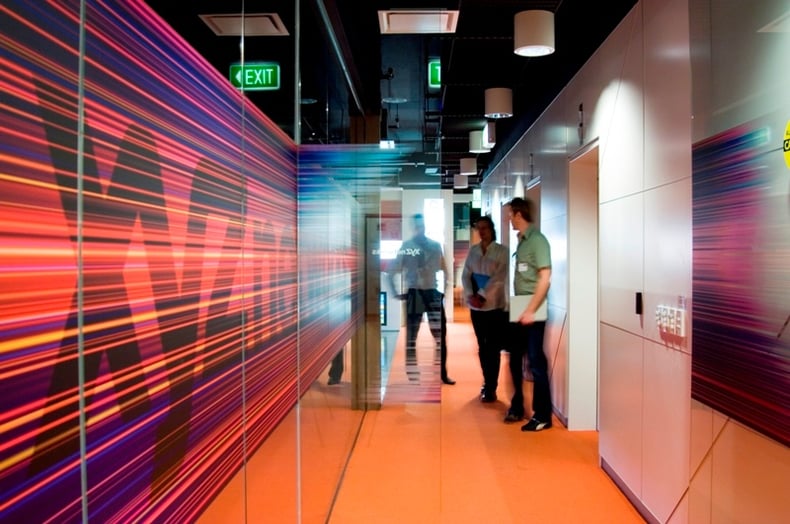 Whilst logos, corporate colours and decor are all a part of the branding process within the workplace, the most important consideration is how the workplace will encourage staff actions and behaviour that is consistent with brand. Branding can inspire, support and remind employees of their purpose and increase company loyalty. Have your staff (and clients) looking forward to arriving to your workplace.
On the 9th Day of Christmas...Get a Talking Point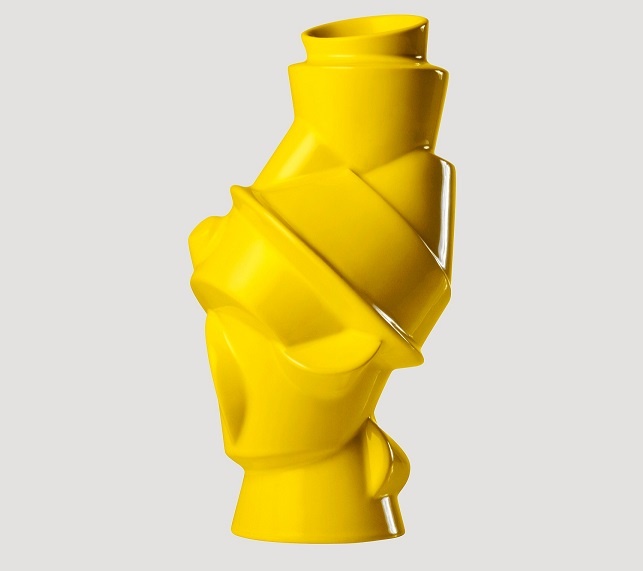 Is it a sculpture, a vase or an impressive wastepaper basket? One thing we can agree on is that it's definitely a talking point. An on-brand talking point can brighten up your office, start some conversations, and communicate your company culture. Is your office creative? Entrepreneurial? Polished? Classic? Vibrant? This Muuto vase is $150USD. It may not be the right one for you... but what would be the perfect talking point for your workplace?
On the 10th Day of Christmas...Get Well-being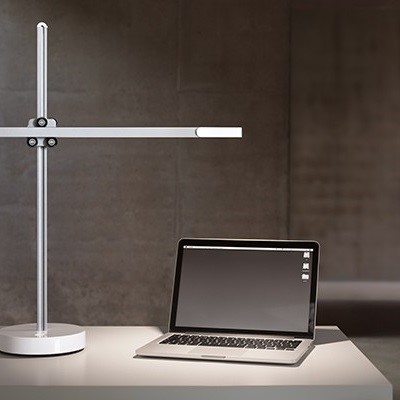 Is your workplace an asset or a liability? Good lighting improves productivity and reduces the potential of eye strain and headaches. A lamp may not be most exciting of presents, but imagine never having to change a lightbulb again? This newly designed Dyson desk lamp uses cooling LED technology to provide powerful light, exactly where you need it, for up to 144,000 hours, without a change in quality. Give your employees improved well-being this holidays for $849.
On the 11th Day of Christmas - Get Celebratory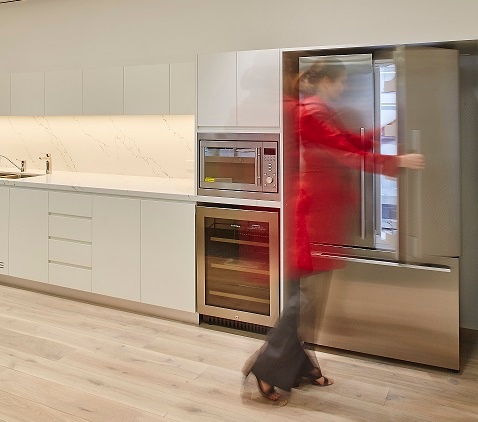 If you're a workplace that hosts client functions, or celebrates regularly, then the ultimate in wine storage may be your best new investment. The sleek silver lines of the Vintec compartment look good in any kitchen. Check out the Vintec wine storage system in our latest Liquidnet project. With a top 10 placing in Computerworld's Best Places to work in IT, Liquidnet know that the workplace is a crucial element in maintaining staff satisfaction. They wanted high quality finishings throughout their new Sydney office. The new Vintec cabinet was the cherry on top of, state of the art technology, sit-stand desks and a beautifully styled boardroom.
On the 12th Day of Christmas - Get Ultimate Employee love!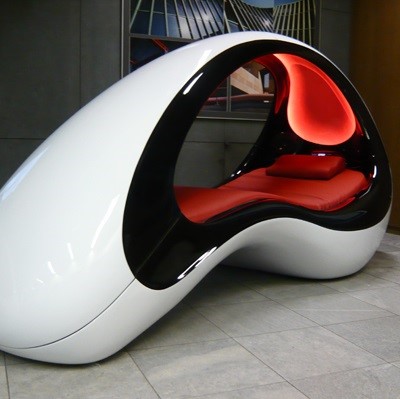 Who wouldn't love a nap in their workplace? The perfect place for downtime if you've been working over time, or just need some time out after a particularly heavy brainstorming session. As more and more organisation begin focusing on flexibility of and getting the job done, rather than fixed hours, a nap shell could be the perfect addition. Especially, after a hectic Christmas season! Your employees will love you. However, this ultimate employee love does come with a pricetag at $22,000 per unit.