A non binding heads of agreement has been signed and you're well on the way finalising your lease when you come across a building fitout limitation that stops you in your tracks. A set power allowance. And the allowance is well under your forecast power usage of your IT, equipment, meeting rooms and staff kitchen appliances. The bottom line is that your business will not be able to function.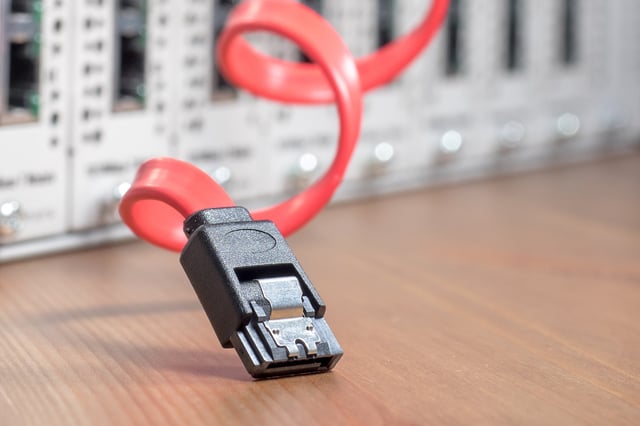 WHAT HAPPENS NOW?
It's an oft forgotten fact that buildings apply limits to power usage, based upon the quantum of area under lease. In the past, this was difficult to manage as only the output for the entire building could be managed and measured. A fixed power allocation was devised based upon an overall assessment of what the power usage would be for the entirety of the building, divided by the space each organisation held. However in recent years, technology is assisting building management to become more astute in managing and minimising their power, and determining usage by individual tenants, holding them to their limits.
For larger workplaces with standard power requirements, the applied limits are generally adequate. However, in the case of high technology companies, or smaller organisations with small space requirements, the limits can be the source of some frustration as they significantly limit the power usage within your premises.
Typical power provisions usually support a server room, 2-3 meeting rooms, a staff breakout / kitchen and a reasonable density of work points over a whole floor. However, when a high ratio of power points in concert with a server room occurs with smaller tenants requiring only a part floor space, they run into difficulty. Requiring the same functions in a smaller space pushes power/m2 higher and in many cases may exceed the building "m2" guidelines.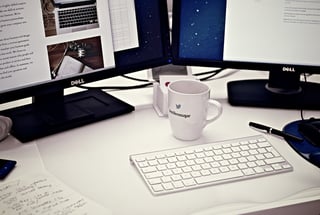 As building managers focus more heavily on 'greener' energy usage, we expect situations similar to the following instance to occur more frequently:
The firm is a global boutique high volume securities trading company moving to a central Sydney CBD location. With 10 employees, their office is small (240m2) which is met by a part floor lease. Consisting of an open plan office space, boardroom, comms room and a kitchenette, the organisation is heavily reliant on technology. Their design plans include several large television screens, sit-stand desks, quality kitchen appliances, high-speed computers and monitors for each staff member and a powerful server. During the 2-3 week review and assessment period prior to works commencing, a discrepancy between the expected power usage and that which is outlined in the building fitout guidelines is identified by the Project Manager. The project is paused to consider the options….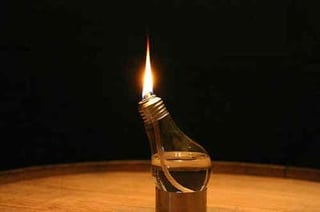 DOES THIS MEAN YOU'RE DESTINED TO BE SITTING IN THE DARK?
No, being aware of the potential issue is the first step to negotiating the dilemma. Tenants with high IT or meeting requirements should be particularly aware, as should any workplace projects under 500m2. The earlier the power usage issue can be identified and resolved with the landlord the better. Otherwise, the potential exists to delay your project.
The following three steps will protect the integrity and intent of your proposed workplace whilst still managing the required constraints:
Early Investigation – A good tenant representative will ensure that due diligence covers this issue prior to any leasing agreement. Negotiation of power allowances should be considered prior to Heads of Agreement (HoA) being executed and before you are legally bound contractually.
Avoid Over-Specification – UPS's, workstation power, meeting room supplementary A/C – all have the potential to be over-spec'd "just in case". A good project manager will ensure that electrical design is managed in the context of the building limits. Your power requirements should be accurately quantified to avoid a design that will not be approved by the building owner.
Close liaison with Base Building Engineers – Ensuring that the base building engineer understands your design and is across power usage calculations is key to the final approval
In the case of the above, the project was placed on hold for a couple of weeks to address the issue. If our client has to change their power demand, will the business be able to perform to the high level their clients expect? If a reduction in power demand is not an option, what is the plan B?
Fortunately, as partners with the organisation we were able to work through the above steps and identify a solution for them. Due diligence by our project management team, prior to signing the lease did mean that should the worst case scenario arise and no agreement reached that they would be able to 'step away' from the intended move and seek an alternate property option. Although, potentially inconvenient, any costs of breaking a lease were pre-empted. They were not locked into a lease and an option to further investigate and negotiate on the power allowances was available.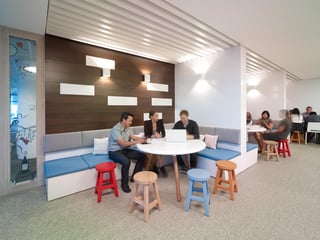 Our experience in design and project management enabled us to establish clarity of what their "essential" requirements really were. It was determined that a portion of their stated proposed power usage was over and above their actual requirements, classified as "just in case" and consequently some changes could be made to their proposed plans. The result of this process was a reworked design that still met their needs, and allowed them to come in under the power allowance and move into their preferred property.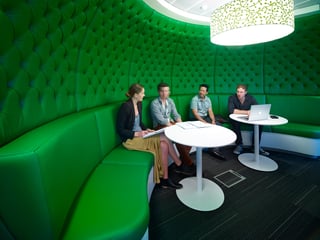 The lesson learned here is to ensure that either a member of your team is sufficiently experienced in design and construction management to investigate any potential issues prior to committing your organisation to a "White Elephant" property lease. If that is not possible, engage a professional in the area to partner you in due diligence as a part of the property process, such as an end-to-end tenant representative firm or experienced design or project management firm. The cost to do so far outweighs the cost of having to sublease/assign a lease and loss of productivity.
Within your commercial lease there are many other clauses and costs that can have a significant impact on the success of your new workplace. For further information, our detailed guide "relocating your business" can assist you in preparing for the event.