The Brief: Ausure recently embarked on a period of strong growth, refinement and consolidation, which led to a decision to co-locate their Queensland Insurance broking and financial services operations to a unified workplace in Brisbane's CBD. In a unique position, Ausure recognised they needed to make some decisions that would have a long lasting impact on their future staff population, productivity aspirations, workplace strategy and bottom line.
PCG were engaged to work closely with the Ausure leadership team and prepare a comprehensive analysis of their future accommodation needs. The Needs Analysis was used to identify an optimal accommodation strategy for Ausure that would support and enable their organisational vision and ensure the ultimate success of their exciting, new, workplace accommodation project.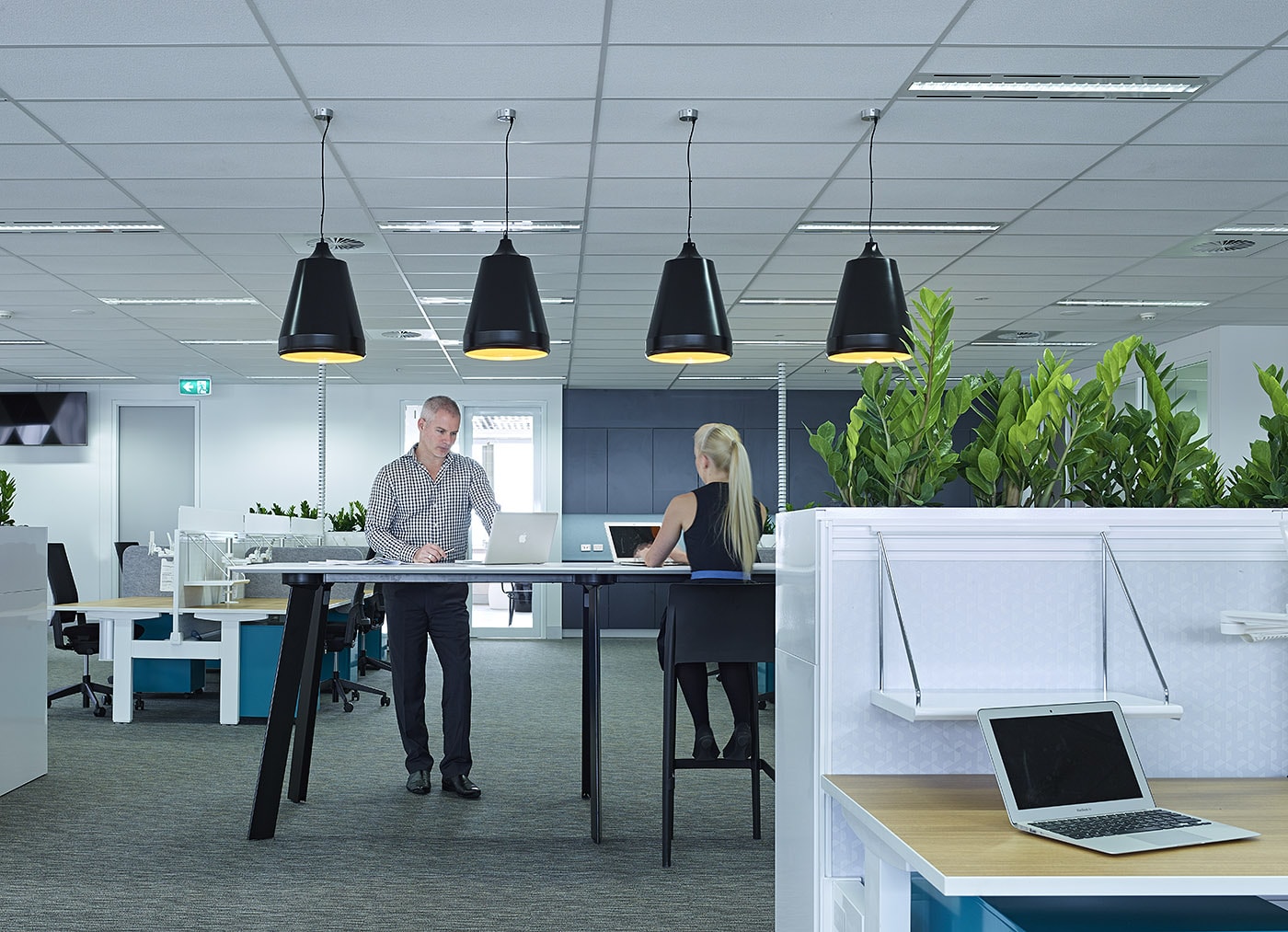 The Strategy/Solution: Bringing staff from different locations into one new workplace is not without its challenges. However, a staunch commitment to the viewpoint "our people are our most important asset" provided PCG with clear guidelines as to how they could ease Ausure through the process. First, identify a suitable office space and negotiate commercial terms to secure the space. Second, create an innovative interior design concept to transform the organisation's culture, thus promoting a great place to work.
The chosen location, 324 Queen Street was agreed as being ideal for the next 10 years of business operations. Within the CBD, the new address is close to public transport, both train and ferry, and critical amenities for staff. PCG negotiated a very compelling cash incentive. Furthermore, they were engaged by the building owner, Brookfield Dexus to complete an extensive upgrade to base-building amenities and services to the floor, with full integration of the landlord and tenant works.
The interior features a unique floorplate, including 3m high ceilings and windows that showcase the level 25 views and take advantage of the river-facing outlook. Key considerations for the new design were:
Provision of greater flexibility of space to accommodate growth and changing business needs
Ability to inspire and encourage innovation and collaboration
Attraction and retention of business professionals of the highest calibre
Focusing on Ausure's brand positioning statement of "We Care", top priority was placed on staff amenity and flexible workspaces. Transparency and open communication are encouraged as Ausure transition from a traditional static workplace, to 100% open plan, removing all hierarchal offices. The reception and back of house were linked by a stylish joinery partition that allowed for connection between the two areas, rather than separation.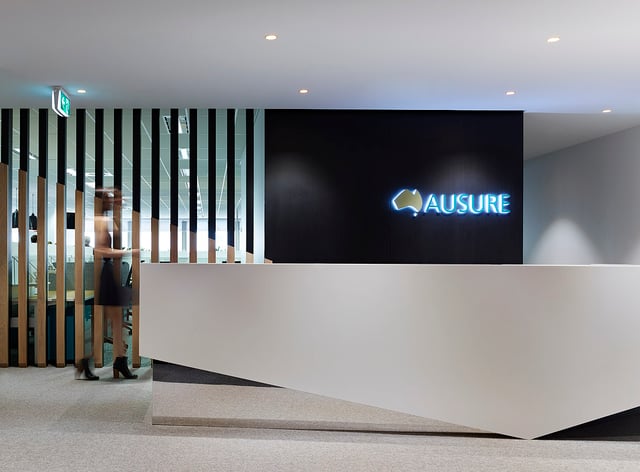 Several multi-functional meeting rooms are incorporated throughout the office, and operable walls provide agility in responding to daily business space needs, whether it be for staff education and training or for formal client functions.
The fittings and furnishings were selected to reflect the sleek lines of the newly updated Ausure logo, whilst integrating a feeling of warmth and comfort into the space. A new town hall staff breakout area was designed to be large enough to unite all staff and encourages employee utilisation, whether it be for meal breaks or informal meetings.
Heralded as a huge success, the talk around town is that this project may indeed have lifted the benchmark for workplace accommodation in Brisbane.
" I AM HAPPY TO REPORT THAT THE DECISION TO ENGAGE PCG WAS ONE OF OUR BEST EVER. IT ENABLED US TO CONCENTRATE ON THE CONTINUED GROWTH OF OUR BUSINESS WITH MINIMAL DISTRACTION BY THE TRICKY BUSINESS OF MOVING A WORKPLACE. FROM THE VERY BEGINNING PCG MADE EVERYTHING EASY FOR US, AND ACHIEVED WHAT CAN ONLY BE DESCRIBED AS A 'RED HOT DEAL' WHICH SUITED US PERFECTLY. WE LOVE OUR NEW HOME FOR OUR BUSINESS, AND ON A DAILY BASIS RECEIVE POSITIVE FEEDBACK FROM OUR STAFF, COLLEAGUES AND CLIENTS ALIKE. AT THE END OF THE PROJECT I WAS ASKED IF IN HIND-SIGHT THERE WAS ANYTHING I WOULD NOW CHANGE… AND MY REPLY WAS "IT'S PERFECT. I WOULDN'T CHANGE A THING".
TROY BROWN, MANAGING DIRECTOR, AUSURE