The Brief: API was seeking to implement a business transformation program and accordingly wanted to leverage the workplace dynamic to positively contribute to the change dynamic of the organisation. PCG were engaged as project partners to provide strategic advisory across all possible property alternatives available, and provide recommendations on the most suitable option.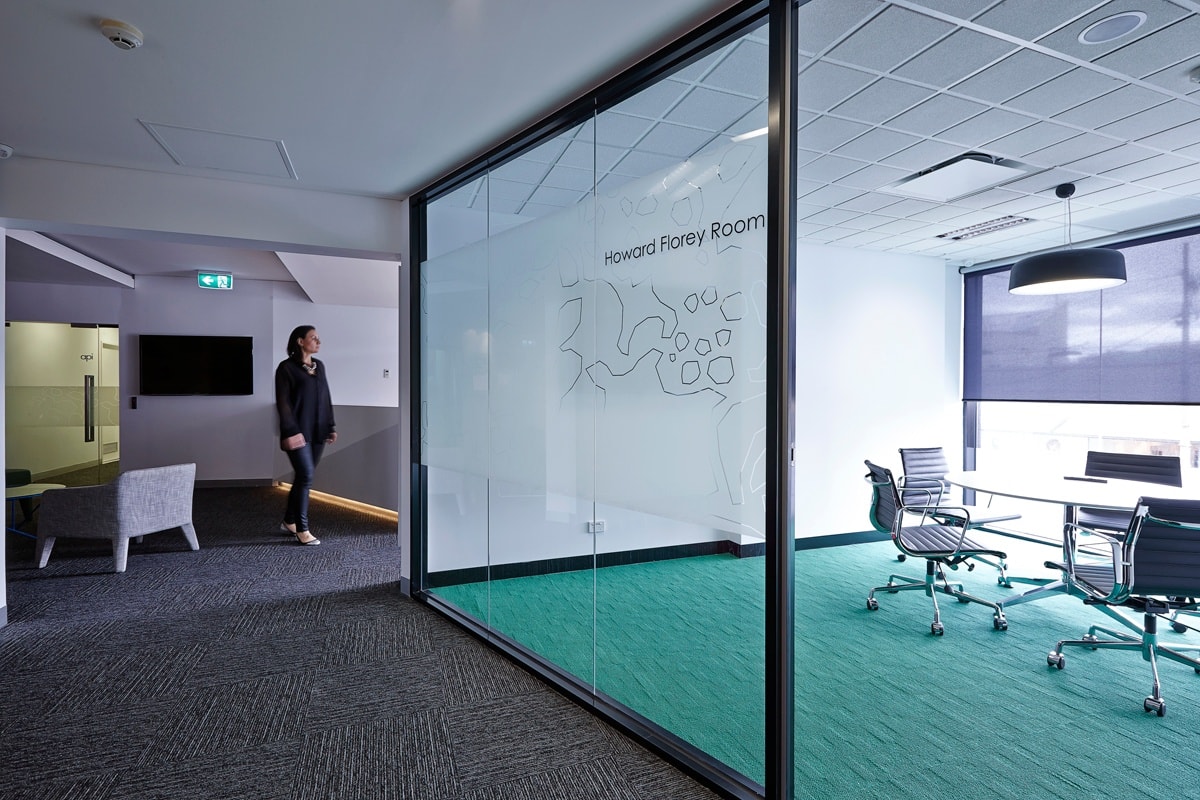 The Strategy/Solution: The strategy commenced with a full review of their current corporate real estate strategy, and the existing leasehold, accommodating 350 staff. API had been located in Bayswater, Melbourne for approximately 10 years, yet wanted to expose the company to a broader talent pool, and investigate new strategies to attract and retain talent. Was the solution an alternate location, which offered employees improved transport and amenities?
PROPERTY: PCG undertook a deep stakeholder engagement process with C-Suite, Managers and employees. The result: a Master Plan, which provided specific insights into workplace envisioning, and corporate real estate for API to achieve their strategy. Using the mandate from the Master Plan as a basis, the property search commenced, focusing on all relevant options, including pre-commitment and existing leasehold stock, within the inner east and south eastern suburbs of Melbourne.
The solution was eventually secured in Camberwell Junction. A free-standing, 4-level, commercial property comprising 5,500m2, which was currently the headquarters of global book publisher, Penguin, who were similarly relocating. PCG negotiated a tripartite agreement with the building owner which provided API with the necessary assurance the existing tenant would move out in a timely fashion, and make good works, refurbishment, and the fit out of the new API workplace would occur, in accordance within the predetermined time, cost and quality metrics of the project Master Plan. The negotiation included an additional three month rent free period, paid for by the outgoing tenant's (Penguin) new landlord, as their development was running behind schedule, and prominent signage rights, API electing to promote its flagship brand Priceline.
DESIGN: The question for our design team was "How do you create a workplace that is representative of polar opposite brands?" Whilst Soul Pattison and Pharmacist Advice could be described as a clinical, functional, conservative "middle aged man", Priceline embraces the boldness, vibrancy, energy and creativity of a youthful lady.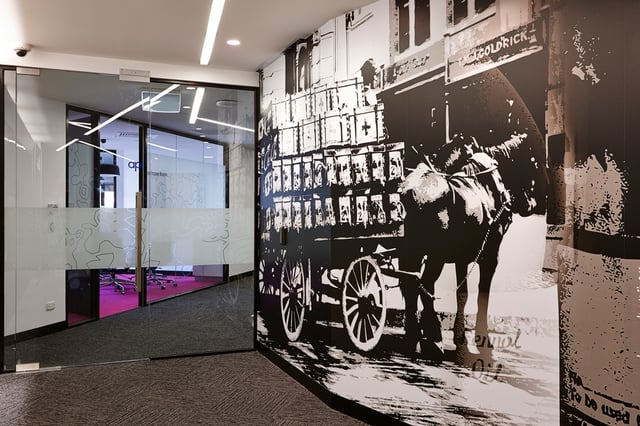 To balance the two strong identities, the PCG took inspiration from the API core values of authenticity, respect, growth, unity and excellence.
A variety of focused work points was installed throughout the workplace. Quiet rooms, offices that can be used as meeting rooms, and workstations that are configured to accommodate specific team requirements, respect that a diverse team and a variety of scenarios will require different spaces, and facilities to ensure productivity and excellence.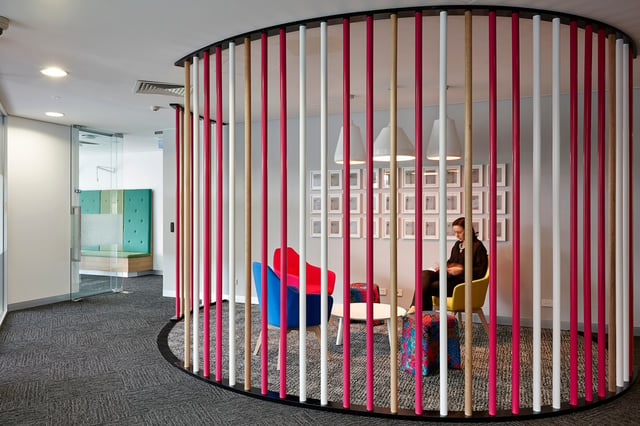 Meeting areas throughout the office are designed to support formal interactions including meetings, business-wide training and brainstorming sessions. Operable walls and flexible furniture permit agility to meet the various day to day business requirements. Whiteboard walls encourage collaboration, and high levels of acoustic privacy allow for authentic conversations, whilst preventing other team members from being disturbed when a noisy collaboration session is in process. The transparent meeting room walls retain a sense of openness, contributing to office unity.
Informal meetings and impromptu discussions are facilitated with touchdown benches, share tables in the lunch room, and casual meeting hubs around the lift lobbies on each floor.
The brand identities were introduced via careful selection of furniture and fittings, incorporating elements of each brand's distinct colours and unique history. White is used as consistent base, whilst bright pink and a more muted navy and green are used to highlight elements throughout the workplace, including meeting rooms, privacy screens, and feature walls and furniture.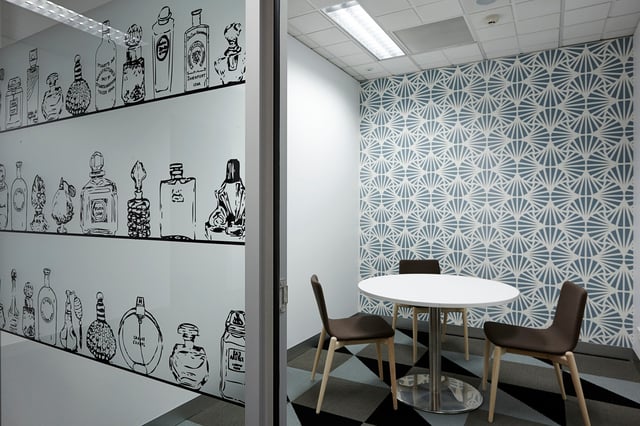 Graphics representing the history of Soul Pattinson pharmacy, Priceline's Sisterhood program and API's brand values feature throughout the workplace. Visible at reception and in corridors and meeting rooms they remind staff of where the organisation has come from and where they are going in the future, inspiring growth and unity, as the team strives to achieve organisational goals and values.