PCG Completes Gallagher Bassett Headquarters in Brisbane
I am delighted to confirm that practical completion of the new Gallagher Bassett workplace project on levels 14, 15 & 16 of 144 Edward Street, Brisbane was achieved on Friday 19th July 2019. PCG and Gallagher Bassett starting working together in early 2018 to envision the organisations future property and workplace solution resulting in PCG delivering integrated corporate real estate, project management and interior architecture services to realise the Gallagher Bassett vision.
The project has resulted in Gallagher Bassett relocating away from 179 Turbot Street into a new workplace over three (3) levels of 144 Edward Street with interconnecting stairs comprising 2,310m2.
The project procurement model involved PCG assuming design and delivery responsibility for both lessee and lessor work packages involving PCG contracting with the building owner, Precision Group to undertake Lessor works comprising the refurbishment of floor lobbies and amenities throughout the leasehold area. This strategy consolidated responsibility with PCG who then afforded Gallagher Bassett warranties in relation to project time, cost and quality therefore removing operational risk to our client.
The resultant workplace solution provides accommodation for approximately 255 insurance professionals with a suite of support facilities comprising flexible conference and training rooms, break out and cafeteria areas, video conferencing rooms, quiet rooms and open and enclosed huddle spaces for formal and casual interaction between staff. The resultant workplace and accommodation standards has been adopted as a new national accommodation benchmark to guide and inform future GB projects such as the leasehold workplace in Geelong Victoria which PCG is managing on their behalf.
Congratulations and thank you from everyone at PCG to the senior management and all employees of Gallagher Bassett on their unwavering commitment to quality and for affording the opportunity for us to work with you through a long journey. We truly hope your new workplace will contribute to the future success of the Gallagher Bassett organisation throughout Australia and the region.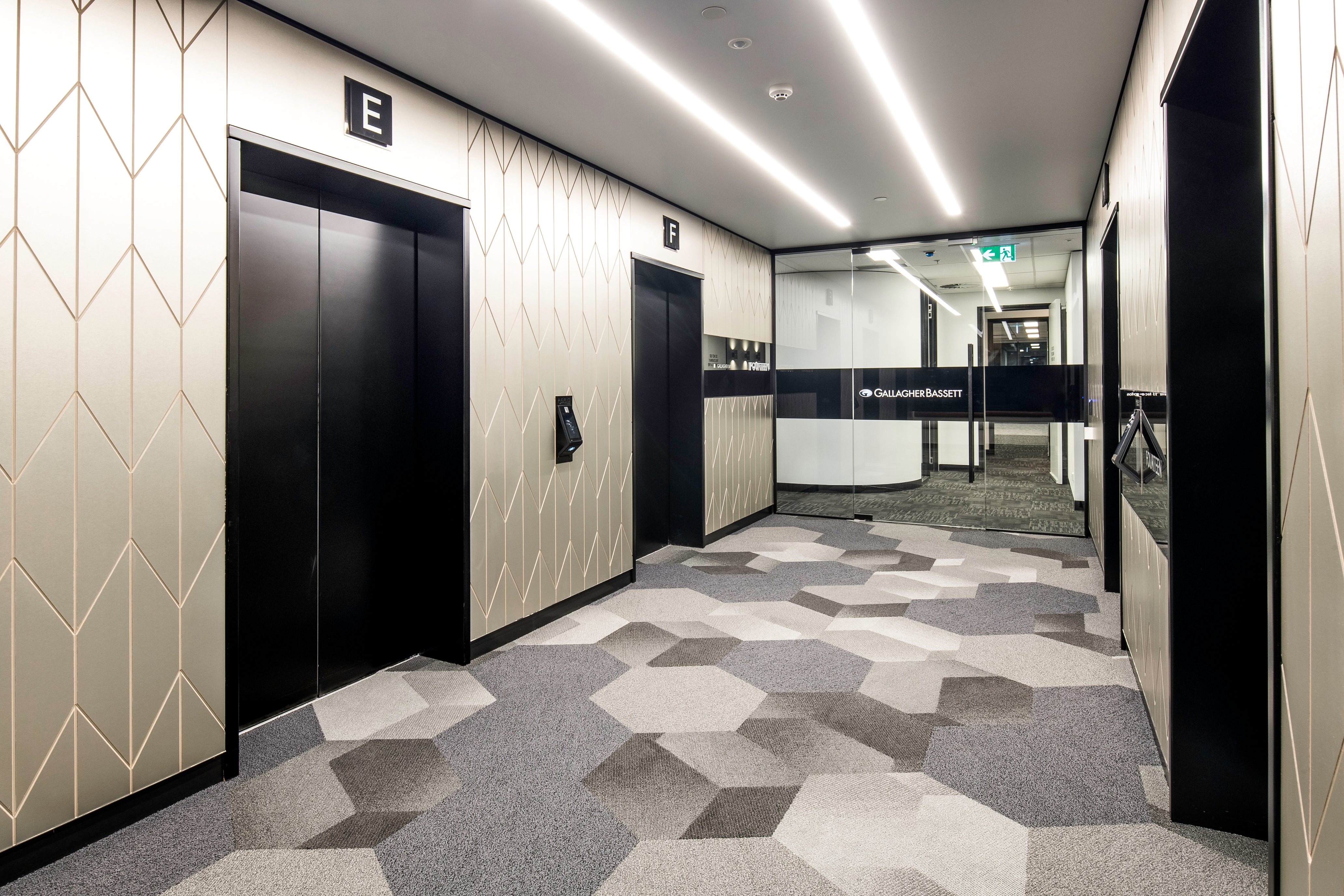 Typical Floor Lobby Refurbishment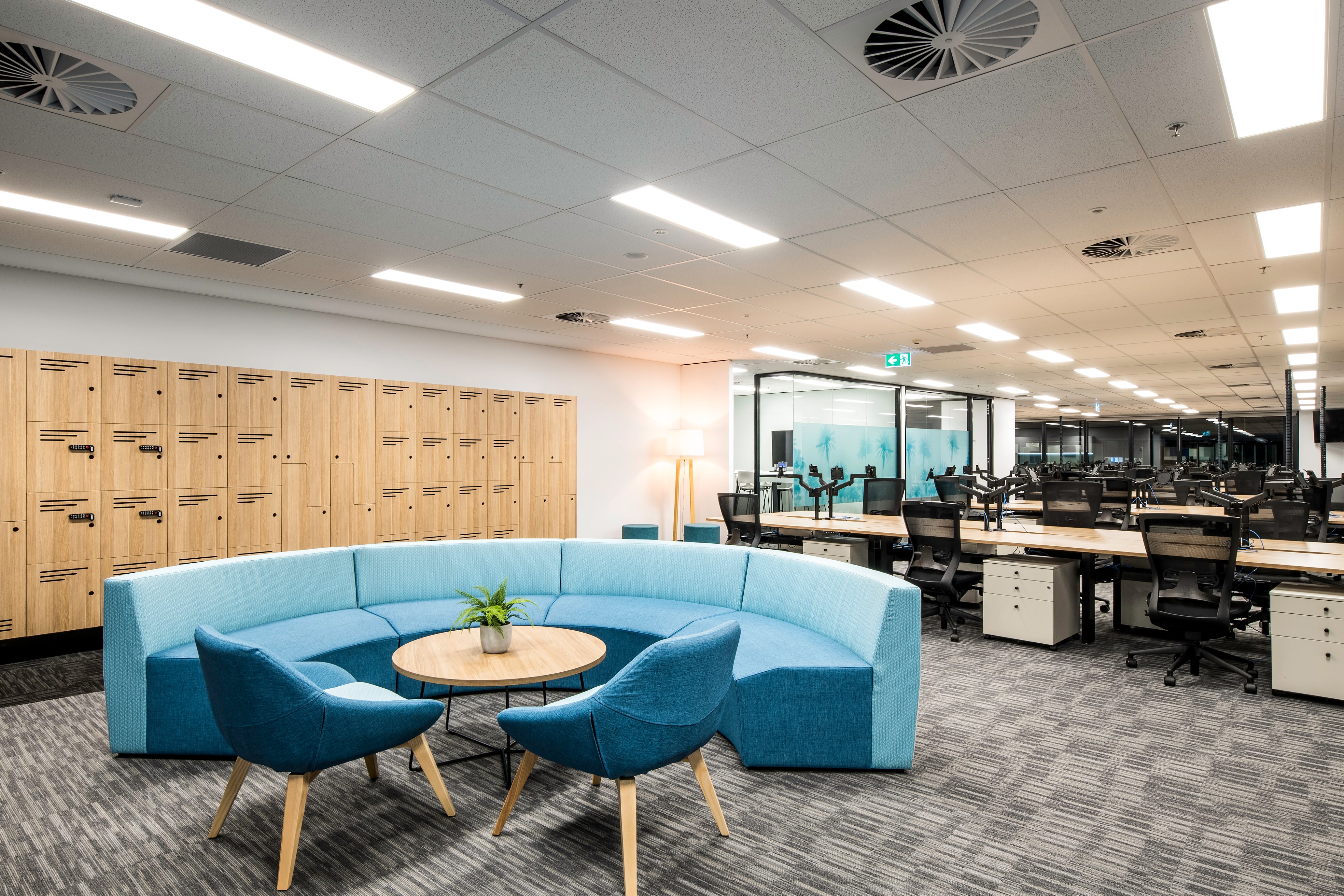 Collaboration Space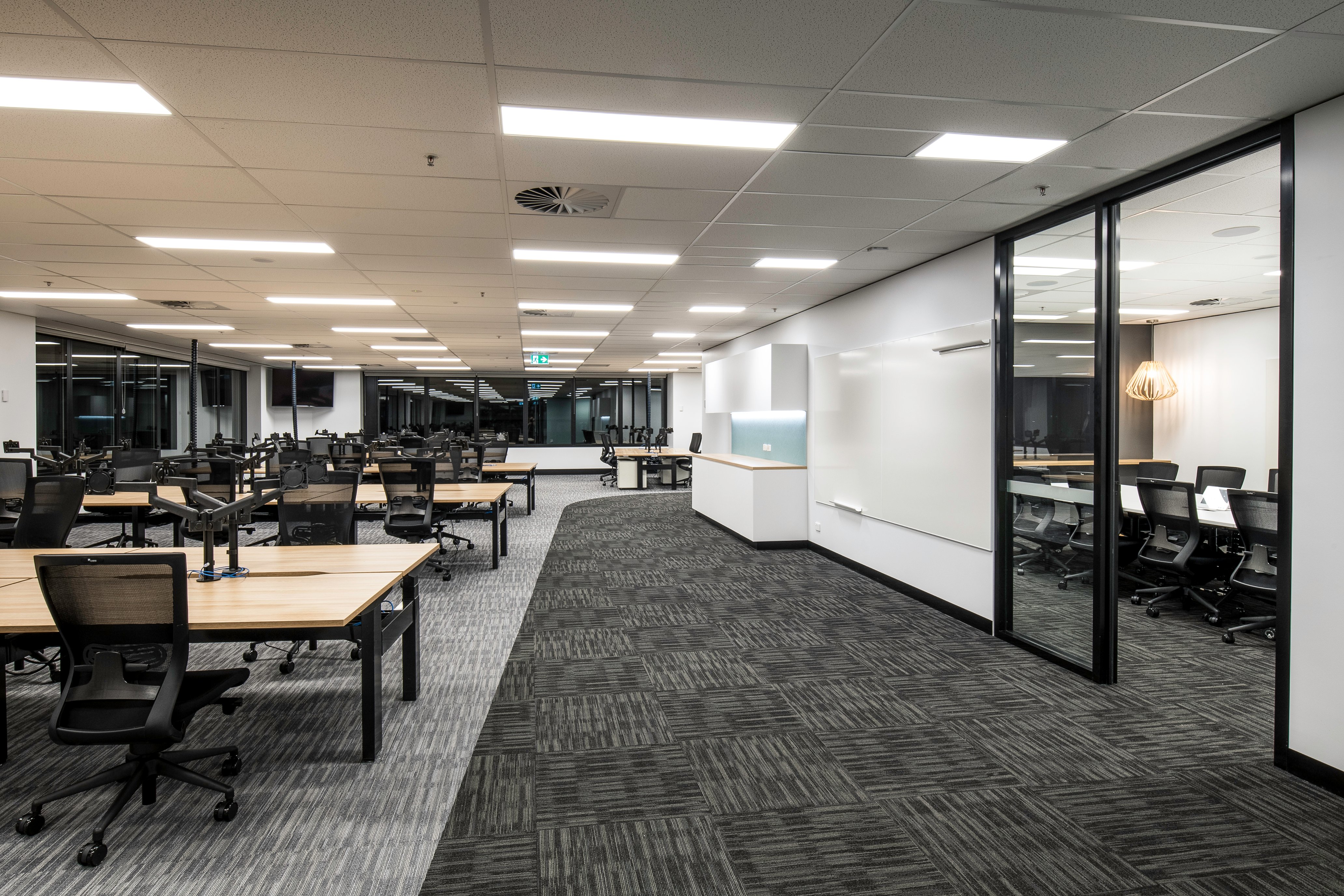 Typical Open Plan Workpoints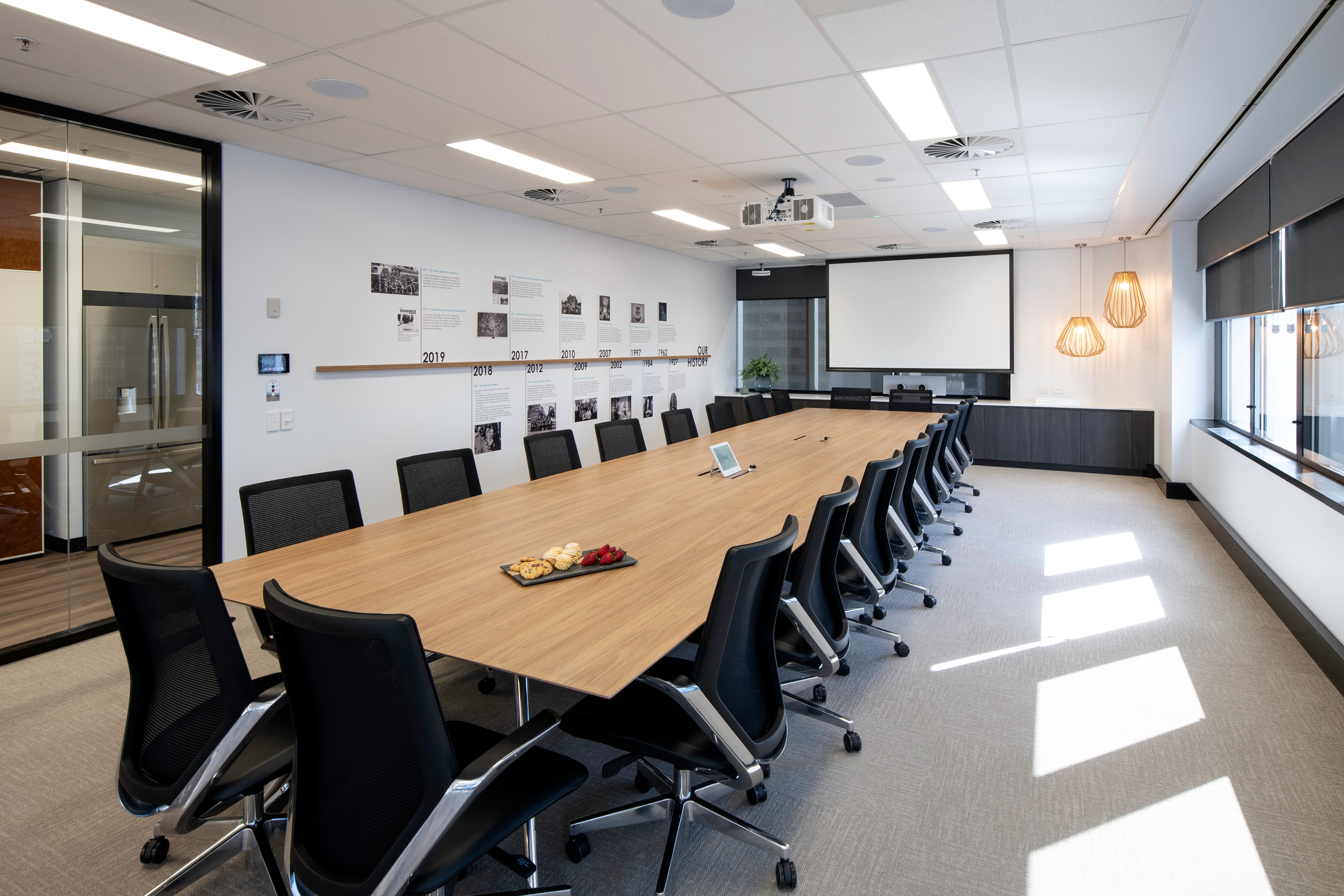 Multi-function Meeting Rooms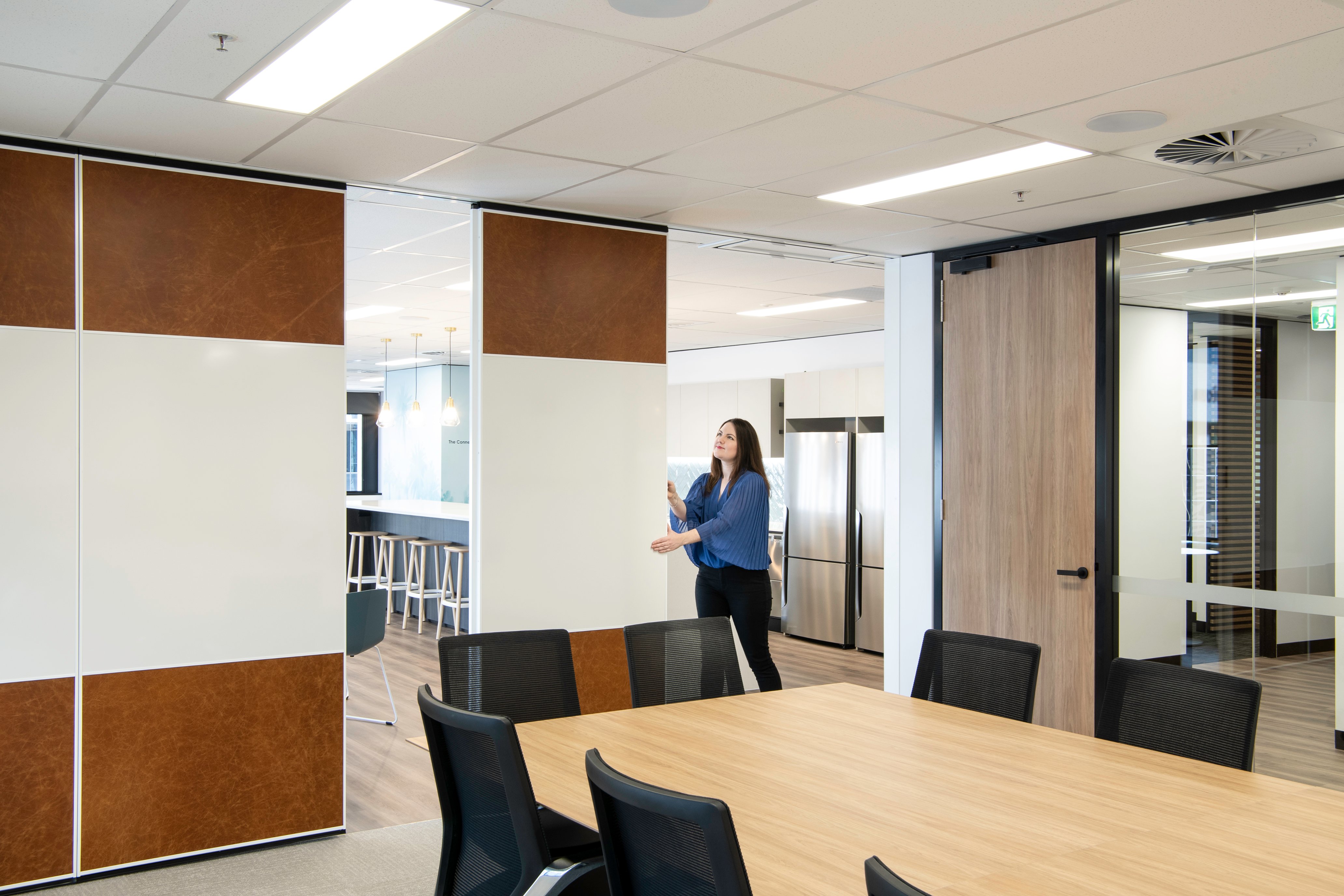 Multi-function Meeting Rooms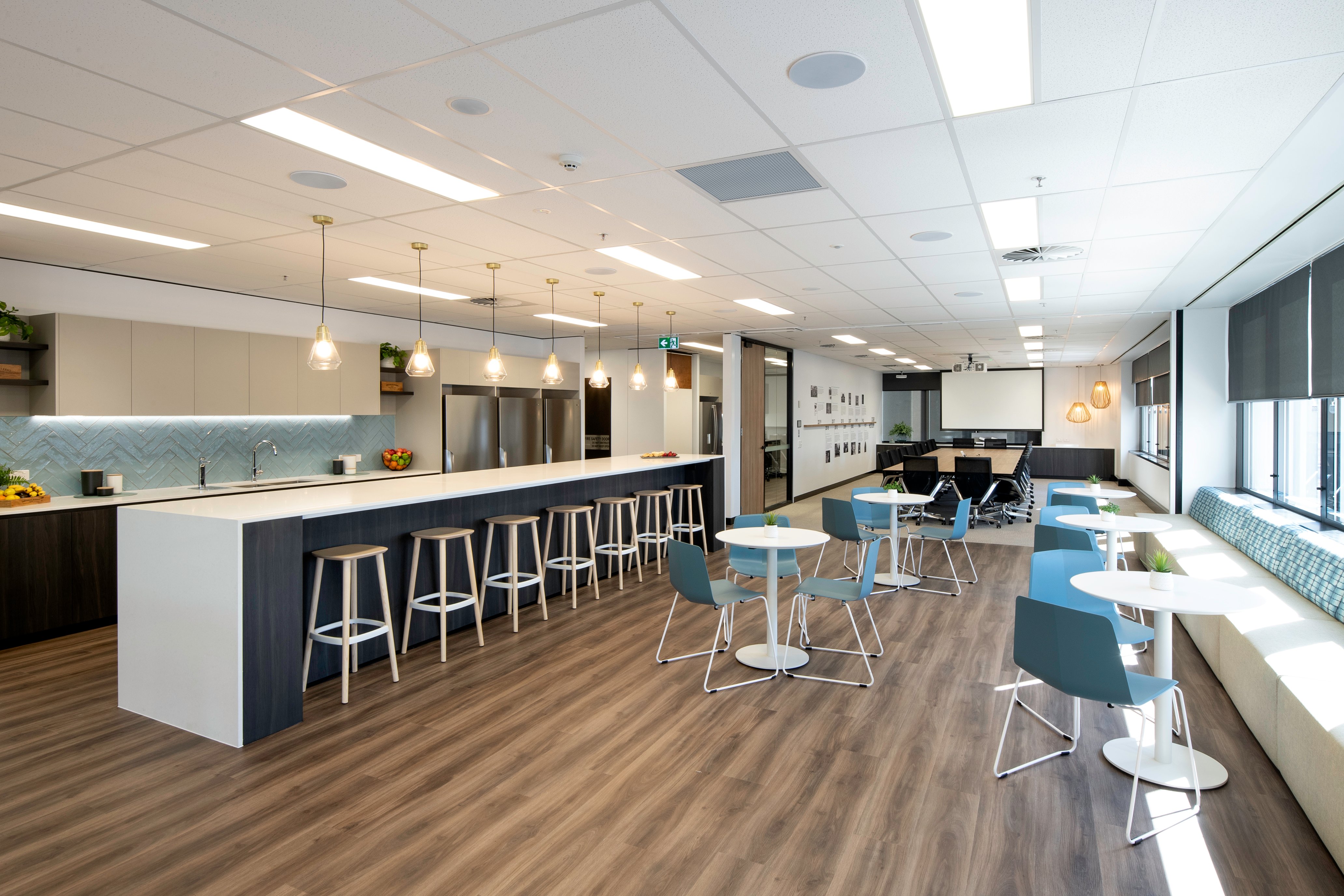 Cafeteria and Breakout Space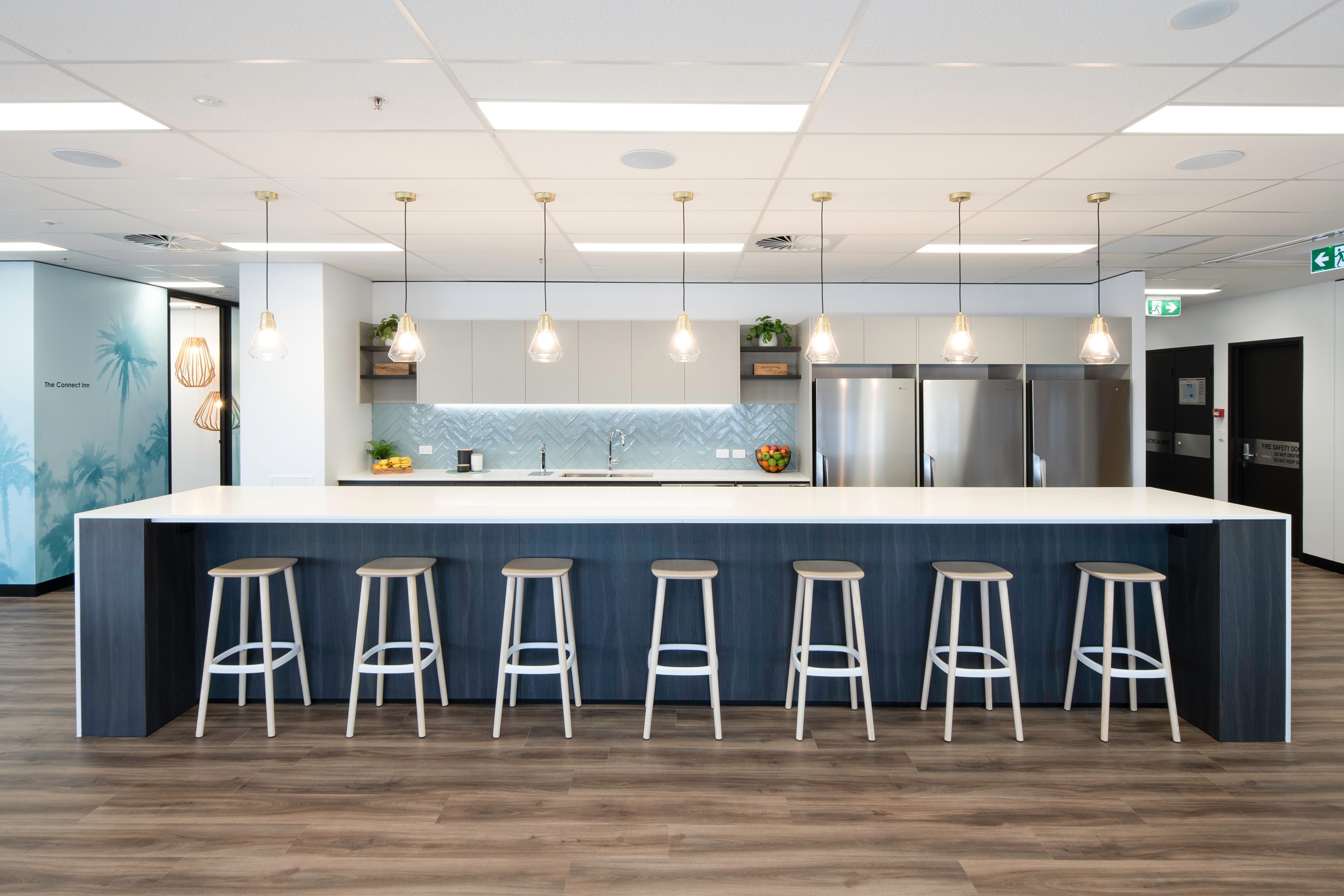 Lunch Room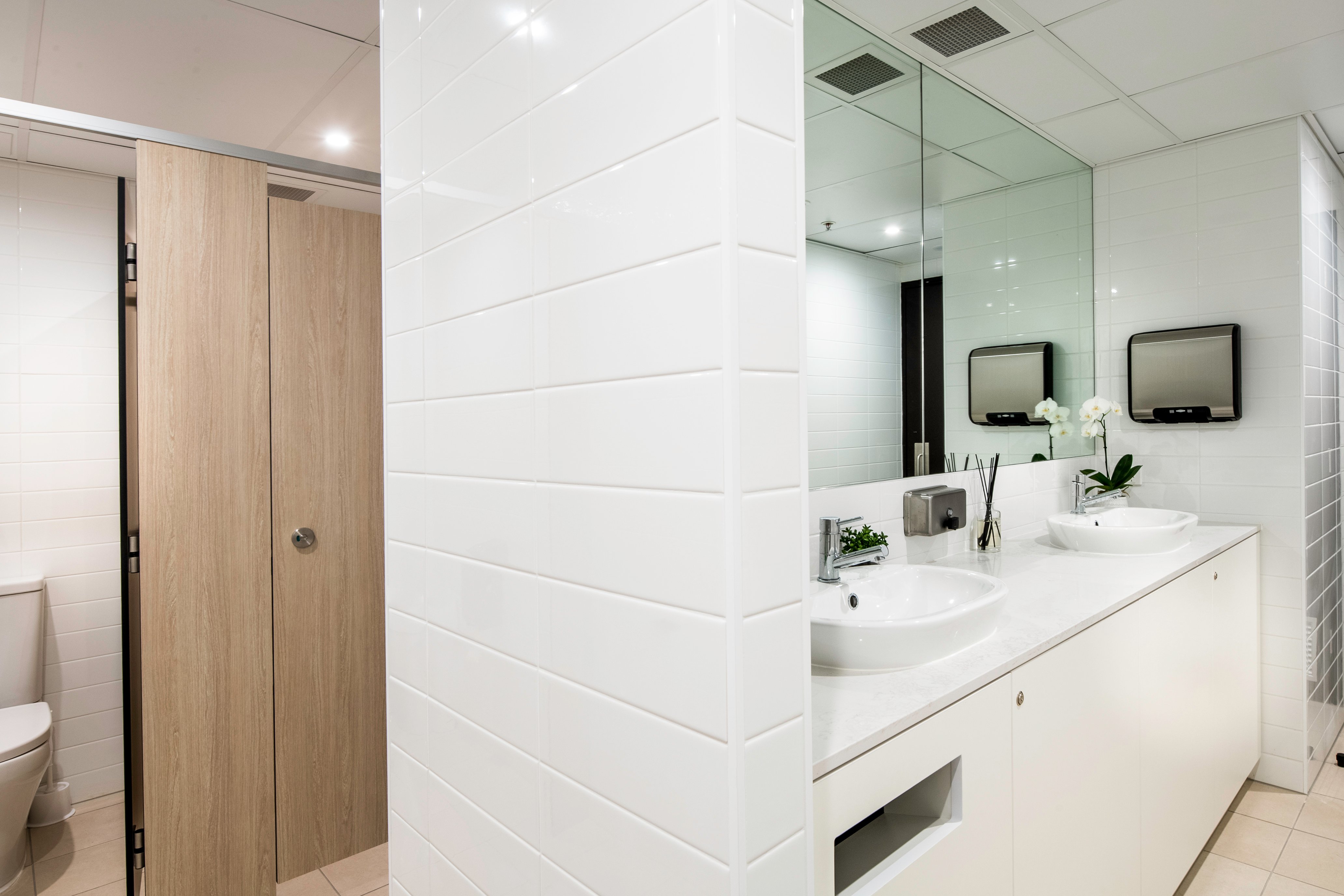 Bathroom Facilities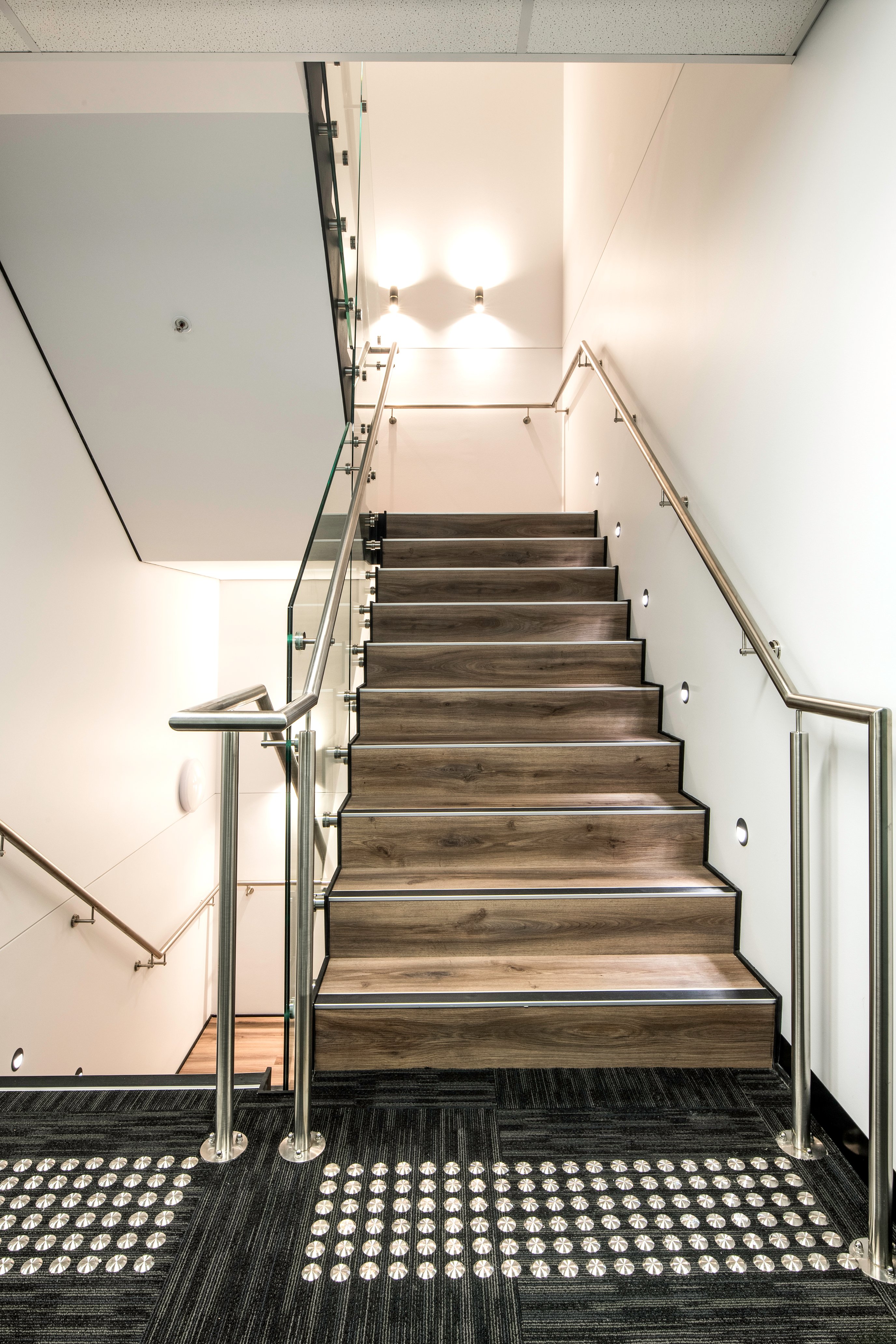 Interconnecting Stairs