When your commercial lease expiry is approaching there are many considerations as a business manager/owner. Your workplace can be more than just your business address. It can be a powerful tool through which you can leverage productivity gains, positive shifts in organisational culture, lift employee engagement levels and an environment where clients and your people can achieve great things together. A quick or ill-considered decision will deprive you of these benefits and cost your business for years to come.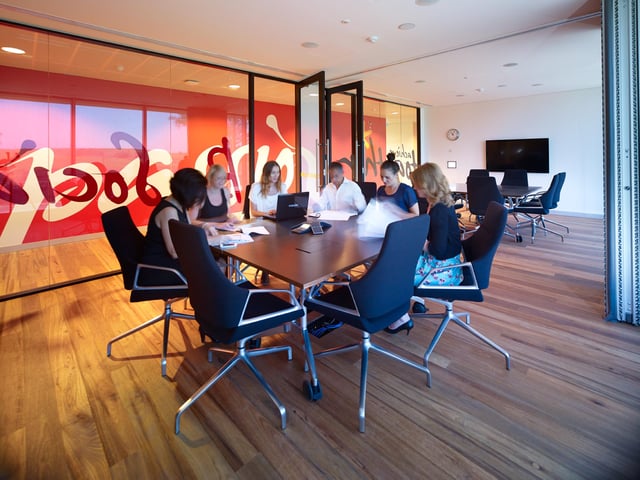 To achieve the maximum benefits for your organisation it is important to consider all the factors well in advance of the lease expiry event. However, many people don't realise is that there are far more options available, other than a simple "STAY" or "GO" decision and each needs to be considered in partnership with your business strategy.
We've outlined below a high level characterisation of each option:
OPTION

OPPORTUNITIES

LIMITATIONS

RENEW LEASE AT EXISTING PREMISES

This is the least disruptive for most businesses

Avoids spend on new fitout & relocation

Low demand in the corporate real estate market results in a tenant friendly market where landlords are very keen to retain their existing tenants and offer incentives and bonuses to stay.

Unless a tenant "goes to the market" they will usually not achieve competitive lease rates and incentives.

Fitout may be dated or worn out and not representative of your business & brand

Miss the opportunity to upgrade technologies with new workspaces

RENEW LEASE & UNDERTAKE FITOUT REFURBISHMENT

When there it is a tenant friendly market, landlords offer an opportunity to 'stay put' but upgrade the workplace to suit new work styles and communication styles.

A good opportunity to alter productivity of the workplace with new communication technologies and workplace designs.

This will usually require some moderate investment from the tenant.

Will be disruptive to the day to day business of the company during the construction period

MOVE TO AN EXISTING BUILDING & PROCURE A NEW FITOUT

Many leases in Sydney, Brisbane & Melbourne can be done with a significant incentive that will cover most, if not all of the cost of the fitout.





The costs of the relocation are a big consideration. Ensure you have appropriate tenant advice to minimise them.

Understand the limitations of the building you are moving into regarding sustainability and your technology requirements

MOVE TO EXISTING BUILDING WITH EXISTING FITOUT

This can enable a business to move very quickly when time is crucial

You are restricted by the layout of the existing office, and restricted in how you can arrange your workspaces to maximise productivity and communications

If incentives are available, it is usually not the most appealing option.

PRECOMMIT TO A NEW BUILDING

Developers are keen to attract and secure a tenant that "derisks" their development, so you can often secure attractive lease terms.

Buildings are normally pre-committed to in advance of commencement (3+ years).

Pre-commitment is normally only offered to major tenants (usually larger than 3,000m2).

Consider the risks of the building not going ahead.
Excerpt from the PCG Guide: Relocating Your Business
WHAT ARE THE NEXT STEPS?
With so many options to consider, how do you ensure a successful outcome for your lease expiry?
You can start out with these top 3 steps:
Review Your Business Strategy - Now is the time to review your business strategy and ensure you are clear on what space and financial requirements you have for your Corporate Real Estate. Is your organisation expecting to expand? Does your organisation want more flexible hours? Will you be rebranding and need a workplace that matches your new marketing communication and corporate brand? Could downsizing be in your future? Does your current workplace enable the business in terms or attracting or retaining talent? Expectations of how the business will perform in the future should be considered as you determine if your current workplace is truly the best option.
Allocate Staff & Resources - Analysis of your commercial lease options should not be done in a vacuum. Key roles including CEO, CFO, COO, Facilities Manager, Office Manager and Human Resources need to work together to envision your optimal solution. Only then go to the analysis, procurement and negotiation of a future lease. Establishing a committee and head of committee to manage the project with a clear timeline will help you manage the process without falling short. Needs analysis, researching potential properties, site inspections and financial analysis and lease negotiations can take considerable time and it is important your organisation is set up and prepared for these extra uses of time and resources.
Education - The Commercial Real Estate Industry, like many others, has its own vernacular and methodologies. Ensure either yourself, or your team members are educated on the condition of your local market, (be it tenant or landlord driven) and the subsequent implications, contractual terms and negotiation points such as market rates, lease conditions and incentives to make sure you come out a winner. Companies who have neither the time nor resources to do this competently, engage an independent expert (tenant representative) to work with them through this process.
The opportunities and risk of your commercial lease expiry form part of our PCG guide Relocating Your Business.
Are you keen to prepare your organisation for an upcoming lease expiry? You can download the full guide right here.