The Property Council of Australia's Office Market Report Breakfast in Sydney this morning threw a sheet over the blood on the streets of the Australian Property Market. Presented by a panel of REITS and Property owners, the story told over breakfast was one sided, and not representative of the true market situation, despite the numbers showing that Australia is now facing the worst period in Commercial Property since the 1991-1994 recession. Fact is, office demand is contracting, heavily in some areas of the country. Large companies in mining and finance are decreasing their space requirements through downsizing and a cost-led shift to activity based working and demand for professional services is slipping away. New stock has come on board in most major markets of Australia in the last six months without an increase in demand.
Behind the bravado being presented by The Property Council, was a transparent fear that incentives are getting out of control throughout the country, with up to 40% of a ten year lease being offered by some landlords to secure tenants in Brisbane, Sydney and Melbourne. But it was hardly spoken of at the prominent Sydney breakfast. In fact someone commented this morning that the Landlord's "Dirty Little Secret" is out, but discussion was halted on the subject before people could point out that incentives should continue to be on the rise nationwide for coming years.
The national CBD vacancy rate is now at 10.1% up from 8.4% just six months ago, in January 2013 when we were all told how the property market was expected to improve in 2013. But the tomfoolery is over. Demand is contracting, confidence is down in the business community, the political situation is frustrating the whole country, and landlords are hurting. They just don't want you to know how badly, in case you know how hard you can negotiate your tenancy next time.
Lets take a look at the major markets:

Sydney CBD Office Market
by Beau Stewart
Total vacancy: 6.9%
Total stock: 1,597,207
Direct vacancy: 70,832
Sublease vacancy: 39,981 (July 2012: 20,385)
Total Vacancy: 110,813
Sydney is suffering more than any other city nationwide from the direct effects of the global downturn. A centre for the national headquarters of Australia, Sydney is feeling pain from the lack of confidence and certainty throughout the country and a lack of M&A activity that underpins it. This causes contraction in the banking and finance market and a pressure on costs, which we are seeing amongst all the majors. The professional services sector in Sydney is also contracting from the general instability, and downsizing across the board is increasing the space for sublet by over 50% in the last twelve months.
Sydney has a large amount of new space coming to the market in the next 2+ years, 53,000 in 2014, and 322,000 in 2015+ and a number of other buildings mooted. So the fight begins now for those landlords who will be battling against Lend Lease's Barangaroo of over 160,000m2 to secure tenants in a tough market without giving away the farm in incentives.
Incentives in Sydney at the moment we see running between 27-30% and sometimes higher.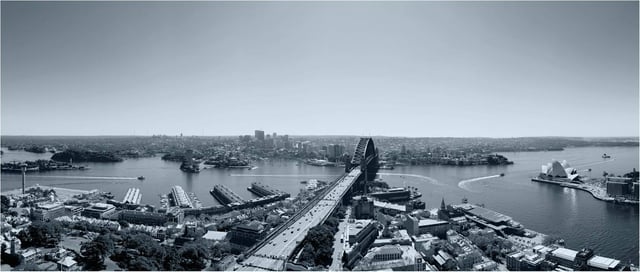 Melbourne CBD Office Market
by Josh Langdon
Total stock: 4,341,542
Direct vacancy: 370,109
Sublease vacancy: 54,463
Total Vacancy: 424,572
Total vacancy: 9.8% (July 2012: 5.5%)
Melbourne has seen a spike in vacancies from the new 192,000m2 of space that has come to the market over the last 12 months. This space has attracted tenants from lower grades at attractive Premium and A Grade rates that can be more than 25% below that of the Sydney. With net rents of around $500/m2 and offering incentives of between 26% and 29%, Melbourne property owners struggle to create an economic equation for a tenant to relocate unless their workplace needs to change.
The real story in Melbourne, like Sydney lies in the sublease numbers, which have grown by over 50% in the last six months. Banks and professional services firms from all areas of the market are putting excess space to the market, taking the sublease vacancy rate to an unheard of 1.3%.
New buildings coming to market in Melbourne remain uncommitted, keeping a healthy pressure on the Melbourne commercial property market. However with 11 buildings mooted, making up over 270,000m2 of space the future of the Melbourne demand and supply could shift rapidly.
How much in incentive will they have to give away to secure a tenant that will underpin development in the current market?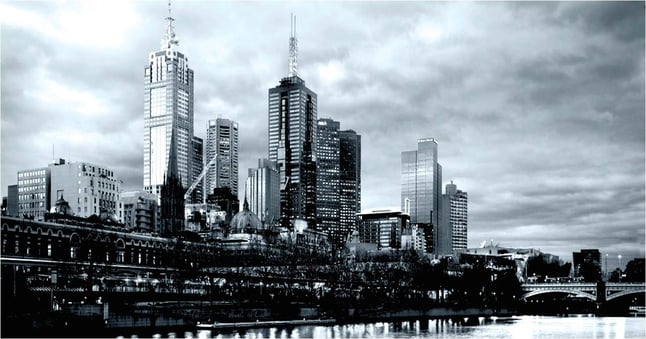 Brisbane CBD Office Market
by Gavin Farmer
Total stock: 2,192,659
Direct vacancy: 239,606
Sublease vacancy: 42,000
Total Vacancy: 281, 000
Total vacancy: 12.8%
Brisbane Market CBD commercial office vacancy rate has officially reached their all time high … ever. Fed by a rapid decline in the size of Government, and a strong contraction in the mining sector, the Brisbane vacancy rate has leapt to 12.8%. Feeding this is the sublease market which has doubled over the past 12 months to 42,000m2, largely space being evacuated by the mining and engineering companies. But it is the rate of increase in direct vacancies that is truly frightening when Brisbane has had no new stock come onto the market this year. Direct vacancy rates sit at 10.9% up by 85,000m2 in 2012, which means people are pulling out on leases as they expire or downsizing significantly as they relocate or renegotiate. That, or companies are "hitting the wall".
Worryingly in Brisbane, the worst does not seem to be over, with engineering companies and mining companies continuing to downsize every month, altering their need for commercial property. If you look at the rumours of sublease stock coming to the market in Brisbane this indirect number could grow considerably over the coming 6 months to a year.
Incentives are running hot in Brisbane at between 28% and 32%, but we've seen competition for tenants much hotter, nearing 35%+ on lesser quality properties.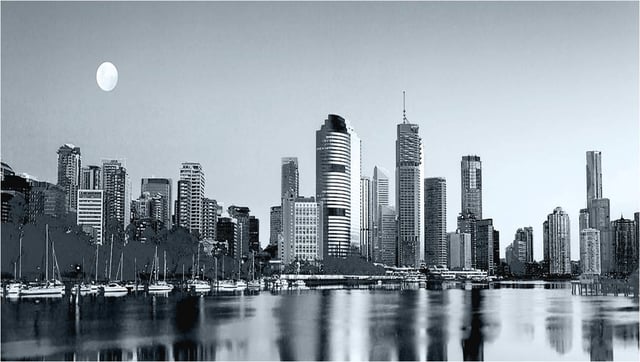 Perth CBD Office Market
by Beau Stewart
Total stock: 1,597,207
Direct vacancy: 70,832
Sublease vacancy: 39,981 (12 months ago 20,385)
Total Vacancy: 110,813
Total vacancy: 6.9% (July 2012: 6.9%)
July 2012: Total Vacancy 4.2%
Perth, as you would expect is being heavily affected by the mining contraction. But the Perth market was operating at a much hotter pace twelve months ago, so the cooling doesn't seem so dire when compared with the rest of the country.
CBD Office Vacancy rates in Perth sit at 6.9%, up from 4.2% in July 2012. The increase in subleasing from major mining companies is the primary driver behind this, with Perth holding the largest percentage of CBD office for sublet throughout the country.
In a much smaller commercial marketplace, coming from a very strong spike in demand last year, incentives are low when compared with other capital cities. But they have increased from 0-5% twelve months ago, to the 10-15% they sit at today.
To find out what this means for your particular business situation, contact us now.