A close look at the PCA Commercial Office Market Report from an independent perspective
The release of the Property Council of Australia 2014 Office Market Report has again confirmed the train wreck which is the national corporate real estate market is continuing and actually worsening in most markets. But, it's good news for national tenants with incentives running hot at their highest levels since the 1991-1994 recession with Perth falling back to earth with an audible thud.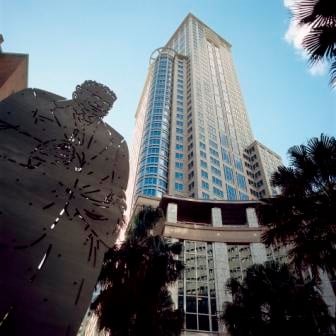 The Office Market report is a twice-annual moment, and most in the commercial office market wait for with baited breath to obtain the 'supply sides' perception of occupancy and vacancy levels in the national markets. The report was released this morning by the Property Council of Australia(PCA) and this year, as expected, the numbers confirm the disastrous circumstance for national landlords. Last August's report showed commercial property vacancies at unprecedented highs of 10.1% for national vacancies, and topping at 12.8% in Brisbane. Office demand back then was contracting, leaving a gap for landlords who were fighting hard to attract tenants to their buildings, giving up to 30% and sometimes more of their total income away in the form of commercial lease incentives.
From a tenant's perspective, there are opportunities galore in markets right around Australia. Brisbane is the national basket case however, now expected to approach 15% in real vacancies in this latest data release, or perhaps later this year as we see mining, engineering and oil & gas companies' further downsizing and attempting to sublease their office space.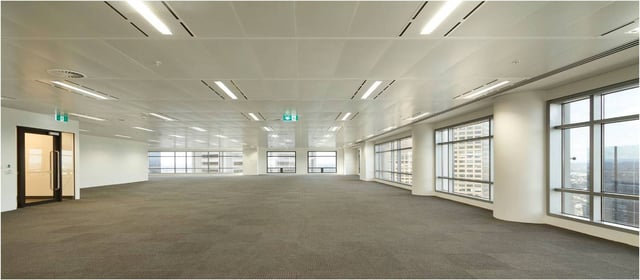 The entertaining thing is that the massive incentives being offered are rarely discussed by the owner's peak representative body, the Property Council of Australia.
"Any tenant that enters the market without independent representation at the moment, at arms length from the leasing agent place themselves in a very weak negotiating position and risks being severely compromised," said Simon Gunnis, the CEO and Spokesperson for PCG, one of Australia's largest independent corporate property and workplace advisory firms. "Owners are desperate to move property in very difficult circumstances for their industry."
With a national footprint and involvement with numerous lease negotiations in each capital city, PCG balances the tables between the demand and supply sides of the market. As a tenant representative, PCG delivers their clients vastly improved results in terms of financial and lease terms and workplace performance levels.
"Real estate agents work to secure maximum returns for landlords. That is their job. Likewise, the PCA represents only landlords. Therefore the data released today glosses over the pain, attempting not to alert the tenant community of the incredible opportunities available in commercial property at the moment."
PCG's predictions for this year's office market report are below.
Sydney CBD

Melbourne CBD

Reported
vacancy level

Est real
vacancy level *

Real
incentive levels

Reported
vacancy level

Est real
vacancy level

Real
incentive levels

Aug 2013

8.9%

10%

25%

9.8%

11%

25%+

Feb 2014

9%

12%

30+%

8.7%

10.5%

25%+
*Including provision for sublease space
Brisbane CBD

Perth CBD

Reported
vacancy level

Est real
vacancy level *

Real
incentive levels

Reported
vacancy level

Est real
vacancy level

Real
incentive levels

Aug 2013

12.8%

14%

35%

6.9%

7.2%

10-15%

Feb 2014

14.5%

16%

40%+

9%

10.5%

25%+
*Including provision for sublease space
City by city the circumstances vary, however the dynamic is largely the same whereby tenants have control and can dictate terms:

Sydney CBD Office Market
by Beau Stewart
With Finance industry still struggling and downsizing, legal and other professional services firms shrinking, and a lack of M&A activity, Sydney has a bleak outlook. The real story of Sydney is told in the amount of stock available for sublease, which in August was up by 50% and is expected to be up again by a similar amount in the Feb 2014 numbers.
Beau Stewart, a director at PCG, said the sublease market is now fiercely competing with the direct lease market.
"We are witnessing transactions where tenants are offering subtenants incentives of over 40%. A reduced rent, rent free period and capital contributions are all being offered to attract a subtenant to offload surplus space. In the majority of cases the incoming subtenant will use the existing fitout to realise more savings."
These compelling deals in the sublease market are really adding to the already significant pain for landlords.
Sydney is still suffering more than any other Australian city from the direct effects of a global economic downturn. As a centre for national headquarters, Sydney is feeling pain from the lack of confidence and certainty throughout the country. The Liberal Government coming to power is yet to have any real effect on business confidence. We see the next 12 months as a potentially golden era for tenants.
Barangaroo is continuing to set up in competition to the CBD, which we are watching with great entertainment as it unfolds.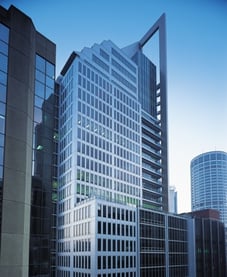 Melbourne CBD Office Market
by Josh Langdon
Josh Langdon, of PCG Melbourne says net rental rates in our city are much lower than Brisbane and Sydney, a market dynamic that goes back a long way in history.
Several buildings in the Melbourne CBD have had extended periods with multiple floors and hefty areas of vacancy available. With subdued demand from businesses throughout 2013 there was a shift in Melbourne to a market weighted towards occupier's interests with increased commerical lease incentives offered by landlord's competing to retain and attract quality tenants.
Net face rents have steadied but upward pressure on incentive levels throughout the last 12-18 months has had a dampening impact on effective rents. 'A Grade' stock rents are currently $360/M2 to $450/M2 Net (face) with market incentives at 25% to 30% (Net). B Grade rents range between $290/M2 and $360/M2 Net (face) with incentives of 28% to 30% (Net). 10 year deals in the market have seen incentives consistently closer to and even above 30% Net.
With vacancy rates still high, an abundance of options are available to occupiers with upcoming lease expiries and conditions in 2014 will continue to favour tenants until actual demand increases.

Brisbane CBD Office Market
by Gavin Farmer
Gavin farmer of PCG Brisbane says the Brisbane says our CBD commercial office vacancy rate has officially reached their all time high so any deterioration from here is disastrous. It has been fed by a rapid decline in the size of Government, and a strong contraction in the mining sector which is no doubt still contracting, along with the large engineering firms that have been propped up by it.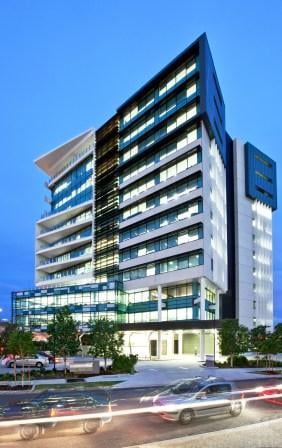 Perth CBD Office Market
by Beau Stewart
Perth has come off an incredibly strong twelve months, into a solid pullback that has popped incentives up to 20-30% from a nil base. We expect vacancies will have grown in Perth primarily due to the contraction in Mining and Professional Services that feed from it.
To find out what this means for your particular business situation and how you may be able to save on your commerical lease renewal, contact us now.