Our QLD team proves that the PCG methodology of leasehold property acquisition and office relocation is the best.
Our Queensland office recently moved locations within the Brisbane CBD and had first-hand experience of planning and organising an office move. As we're usually guiding clients through this process this was an excellent opportunity to be the beneficiary of our own methodology from start to finish. Here are some insights into what a distracting and time-consuming exercise this can be if you're not prepared or informed.
Making the Right Decision
As with any approaching lease expiry we needed to allow adequate time to make an informed decision between staying at our current office location or moving to a new workplace. As per our blog 'Stay or Go? – To Move or Not to Move Office Locations?' we considered several factors relevant and important to our QLD team and business objectives. Our considerations included:
Amenities:
As PCG provides corporate real estate, architecture and interior design and project and construction management services it was imperative that our workplace reflect our company values and the building and office space be reflective of the services we provide.
Location:
The location of our QLD office was a key consideration for our team as PCG prides itself on building lasting relationships with clients. Therefore, being near our existing and future clients was a high priority. When considering our options, it was also crucial that our QLD office be close to amenities the PCG team could easily access to facilitate greater work-life balance.
Financials:
As with any business decision the financial implications were assessed, so the team considered the current rent versus going to market and the benefits of staying or moving. The cost of the move was weighed against the long-term benefits of moving as well as PCG's business goals and projected growth. The final budget consideration assessed the pros and cons of finding a new workplace that was ready to move into versus requiring a new design and office fit out.
Other new workplace considerations were:
Building end of trip facilities such as bike racks, on site gym and showers
Tenant services such as concierge, onsite security, and onsite building management
NABERS and Green Star Rating
Proximity to public transport

Lease Negotiations
After weighing up the ideal location for PCG, the current market conditions and the existing office space, PCG chose to make a move and began the search for a new workplace and began negotiating new lease terms.
The priorities for PCG included:
Finalising a lease deal that was in line with or even ahead of market conditions giving us flexibility and minimised future obligations (i.e. Make-good)
Finding an A Grade building with a high quality fit out in place or premises that could be refurbished to PCG requirements and standards in line with our needs analysis and projected future growth.
Finding a new location that we felt represented PCG's values and brand which was close to our clients within the Brisbane CBD.
Finding a new workplace with improved internal amenities such as a high-quality kitchen for the team and could accommodate professional catering services.
Our experience in negotiating commercial lease terms and market knowledge was a key factor in finalising our new lease agreement. Property searches and lease negotiations can be a time-consuming process with numerous obstacles to overcome. We strongly recommend anyone in a similar situation seek independent representation to ensure you reach the best possible deal for your business. Our blog 'How to Manage Commercial Leasing Agents' gives a breakdown of the different players in the market.
After viewing several potential locations, the team found an office space they felt positively reflected the PCG brand, was within proximity to our clients and was located within an A Grade building with quality end of trip facilities.
On the Move
Once our new lease negotiations were finalised and our intention to vacate given to the current landlord, our team began the detailed process of preparing for the office relocation.
Firstly, we strongly recommend employing a relocation specialist to manage the physical and administrative requirements of a move. There are many moving parts to a move that need to be aligned perfectly for a smooth transition.
Considerations include:
The removing of unwanted items such as office furniture. (It's unlikely you will be able to sell any unwanted furniture, but another possibility is to contact various local charities or refugee education programs who could benefit from your unwanted desks or chairs)
Recycle and reduce the number of hardcopy files and any other paperwork
Removalists will need to be scheduled for both the current and new locations at a time outside of office hours
Restrictions on access for contractors (everything from builders/removalists to IT consultants)
Phone, printers, computers and internet to be set up and tested
New signage per the building policy
New stationery and change of address notifications sent to clients and suppliers
Top Tip:
When moving to a new location making yourself known and familiar with the Building Manager, Concierge and Security is vital in the establishment of a relocation process and procedure.
It was essential for us as an incoming tenant that we fostered a valuable relationship with the Building Manager, Concierge and Security from the outset. Doing this helped with planning and gaining flexibility relating to out of office hours access, and the location of loading zones which enabled us to contemplate, discuss and implement a Relocation Plan for access, lift availability and security assistance. As a new tenant, you want to ensure your commencing relationship is a positive one with all representatives.
It's also strongly advised to manage and respect current relationships. It makes your move more accommodating if all interested parties are informed and associated with making it all happen.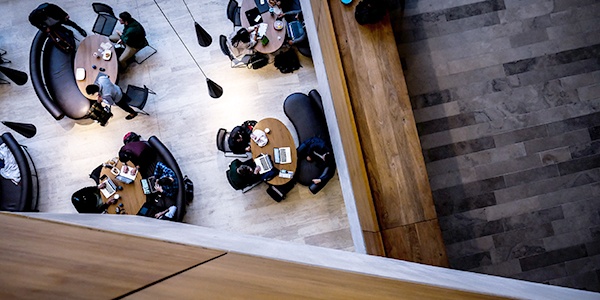 After the Move
Once we moved in besides all the unpacking, there were a few tasks still to be completed to ensure a smooth transition for everyone.
These included:
Testing the printers, IT and phones
Following up lease obligations regarding make-good (e.g. for refurbishment and finishing touches to the office)
It's also vital to continue to build relationships with building managers, security and concierge for any future problems that may arise.
As with any critical business decision, it takes time and expertise to ensure all aspects are considered and that the right decision is made for the business overall. Having firsthand experience with an office relocation, we can say without any doubt that it's imperative to have a clear goal and strategy in place to ensure the lease agreement, the premises, and the workplace design are in-line with the operational aspirations of the business moving forward.
Lastly, don't go it alone, having expert representation ensures any obstacles will quickly be addressed and overcome and there will be a smooth transition for everyone involved.
If you would like any further information on lease negotiations, an office relocation and office design, please don't hesitate to contact us.
If you're considering an office relocation you may also like to read our whitepaper, 'Downsizing Your Office Space.'
You May Also Like: