It's been proven!
In line with PCG's own service offerings, research conducted by Beaton Research + Consulting in association with the 2015 AFR Client Choice surveyed 25,000 qualified users of professional services and found that the more service lines a client is exposed to, their level of satisfaction progressively increased. Or perhaps it's this way round, the more satisfied the client is, the more they buy. After all, this is only a correlation we are looking at. Either way, it doesn't matter, happy clients buy more!
"It's really interesting to see that clients enjoy cross buying, we have the first incontrovertible evidence of this." George Beaton , Executive Chairman, Beaton Research + Consulting.
Here are three benefits clients report with wider exposure to a firm's range of services:
Client's transaction costs are lower if they work with one provider; less time and fewer people with whom to deal.
Clients have greater purchasing power; able to negotiate for bigger discounts and most MFN pricing status from their supplier.
And perhaps most importantly– the deeper the relationship, the more the provider learns about the client's business and the industry in which the client operates. It's clear, clients benefit from cross-buying.
In terms of the PCG model, our clients value being able to cross-buy in the property, design and project management sector. With our initial needs analysis we have a strong understanding of organisation, it's employees and their shared goal. This knowledge is then filtered through to all aspects of the planning and implementation process. This reduces the risk of any issues or miscommunications between parties occurring.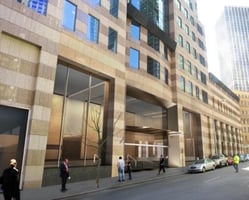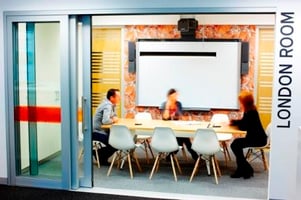 Strategic Advisory - Delving into all aspects of the business to question, not only how to reduce real estate costs but how the organisation can increase brand equity through the workplace
Tenant Representation - Locating a property suitable to the organisation's specific organisational and financial requirements based on the results of the developed strategy. Negotiating lease terms to maximise savings.
Interior Architecture - Designing an office to maximise the potential of a new office space, taking into consideration employee productivity, improved collaboration, new technologies and workplace health and safety.
Project Management - The implementation and construction of the interior architecture project to the timeframes and requirements of the client.
We are pleased to hear that any lingering concern that a professional services firm that diversifies its type of service offerings risks becoming a jack of all trades, can be put to rest!
To read more on how a one-stop service provider can present the solutions to many areas in one easy step; the full article is available from the Australian Financial Review
Contact us today to discover how you can use the synergy created by our various services to derisk your corporate real estate or office design plans.